This article was originally published on www.LFTI.ca
The Law Society of Upper Canada (LSUC)'s articling task force has released its final report on its proposed solution for what has been dubbed the "Articling Crisis" facing recent law grads in Ontario.  The report directly concerns current law students, new graduates of law programs, law firms, and those considering entering the legal profession.  Its main recommendation is the creation of a new Law Practice Program (LPP) — a blend of coursework and co-operative work placement — to co-exist with the current 10-month articling requirement.  If approved, the program would start in the 2014-2015 licensing year, and run for five years.  The full report is accessible here, titled Pathways to the Profession: a Roadmap for the Reform of Lawyer Licensing in Ontario.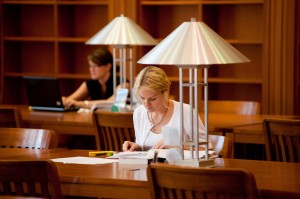 In addition to writing the bar exam, law students in Ontario must currently complete a 10-month position as an "articling student" with a practitioner certified by the LSUC within three years of graduation to become a licensed lawyer.  Slow growth in articling positions has failed to keep up with the swelling number of graduates from law programs in Canada, and has left as many as 15% of law grads without an articling position.
A minority of the LSUC's task force recommended abolishing the articling requirement altogether (for an interesting take on the issue, see Dean Lorne Sossin of Osgoode Hall, "Should Articling Be Abolished?" 2010).  Instead, they would prefer to see articling replaced with a two to three month-long transitional licensing program, consisting of online courses on both substantive legal issues, and business, professional, ethical issues.
The Report's Main Recommendation: the Law Practice Program (LPP)
The LSUC's report recommends the creation of an approximately eight-month training program to replace the articling requirement.  It would be composed of four months of training on specific competency areas, and a four-month co-operative work placement.
I. Training Program Component
The training component of the LPP will be delivered by one or more "third parties" who will deliver an approximately four-month (or longer) program on the "established competencies" currently contained in the LSUC's articling goals and objectives.  These include professional responsibility, interviewing, advising, fact investigation, legal research, file and practice management, drafting, negotiation, and advocacy.  The LPP is also recommended to incorporate the use of practising lawyers as instructors or support staff.
The LPP will conclude some form of assessment or test, but that remains unclear.  One possibility is the creation of an in-person practical skills test, where candidates interview a client, negotiate, analyze an ethical problem, draft an opinion letter and write an affidavit.  In the words of the task force, "further analysis of this issue is required" (para 167).
II. Co-operative Placement Component
One of the goals of this co-op work placement is to help relieve access to justice issues in the country by making new legal graduates more available to work in high-needs areas.  The other aim is to keep a "practical work experience" component in the lawyer licensing process, which is one of the primary benefits of the articling experience.
It would consist of 17 weeks, or about four months' work at a site that "meet[s] the goals of transitional training" (para 154).  The third-party deliverer appears to play a role in securing these co-op opportunities for its registrants, similar to post-secondary institutions who partner with employers to offer four-month placement opportunities.  The report does not specify how this would work.
Changes to Articling
The LSUC task force also included recommendations to reform the articling process.  Currently articling students' progress in skills development during their 10-month placement is unmonitored.
For greater progress appraisal, the report recommends the creation of new documentation requirements for principals: a training plan, a mid-term evaluation, and a certification that the articling student is a "fit and proper candidate for licensing."  The articling student must also contribute to the mid-term evaluation, and complete a final self-evaluation.  The task force postponed making recommendations on timelines, e.g. when students would choose to apply for articling positions or the LPP, and how this would fit with bar examination sittings.
Next Steps
The LSUC task force recommends that the two alternative requirements, articling and LPP, begin to coexist in two years — during the 2014-2015 articling term.  All currently enrolled law students who plan to graduate 2014 and later are affected, and may enrol in the LPP as an alternative to articling. Third-party LPP providers will have to be identified and approved.  The assessment measures used to test graduates of the LPP will also have to be crystallized.
Issues and Concerns
The report's recommendations raise several important issues and concerns.
I. Increased Financial Burden on Law Graduates
Less articling placements are available in part because training a new law graduate is expensive.  Articling positions are traditionally paid, and the salary of a legal practitioner in training can be a heavy burden, especially on private firms of less than 10 lawyers.  The task force recommends that the LPP become an alternative to articling.  Who will pay for what will essentially become a post-graduate online training requirement?  Law graduates, after paying for a degree that isn't enough to get them a job.
Furthermore, the report suggests that the co-operative work experience placement will be unpaid.  Increasingly, unpaid articling positions are offered to those unable to find paid positions.  Combined with the swelling costs of a legal education in Canada, this will only further burden law students with debt post graduation, and limit their options.  The LSUC task force puts financial responsibility for debt squarely on the shoulders on new entrants to the legal profession.
The problem is that heavily indebted law students may not be able to financially justify working on access to justice issues, working for vulnerable populations, moving to rural areas, or other areas that do not support high legal costs.  Students who work in those areas as part of an unpaid articling position or co-op term will quickly move on once their debts require repayment.
Does this justify abolishment of the articling and LPP requirement?  No, because quality concerns about the newest entrants to the legal profession should remain a primary consideration of any reform.  However, the LPP cannot be said to be a solution to access to justice issues in Canada when it only adds to the costs of legal education.
II. Introduction of a Two-Tiered Licensing System
Another concern mentioned by the report is the creation of a two-tiered licensing system in Canada, where some law graduates have a full 10-month articling opportunity with a law firm, and others have to pay for an online course and a four-month unpaid co-op placement.  Ensuring both paths remain consistent, and produce equally competent legal professionals, will remain a challenge over the next five years.
This challenge can be met by detailed evaluation methods that emphasize practical skills.  The quality and cost of the proposed LPP program remains to be seen, but there is potential to create a system that produces better legal professionals than it does today.  The existence of two programs will be temporary.  After a five-year pilot, I think it will result in the combination of a single result that combines the best components of the two.
III. Isn't there a role for law schools?
The most surprising omission from the report was the brevity of the section on law school reform.  Let's look at the problem from another perspective: students now pay to attend law school for three years, graduate, and then rely on law firms to offer them a paid 10-month articling term to learn all the practical skills they need to become lawyers.  Law schools have essentially discharged their responsibility to train legal professionals.  Along with the LSUC, up until now they have put that duty on private and public legal practitioners.  Private practitioners can no longer afford to train the increasing numbers of law students that schools are graduating.
These graduates, depending on the richness of their summer experiences, know how to study, but may never learn in law school how to negotiate, interview, draft legal documents, or advocate for clients.  This report provides law schools with an excellent opportunity to enrich their educational experience, by offering practical skills development courses (in person or online) that satisfy the demands of the LPP.  The LSUC task force has said it out loud: these skills can be taught outside of a firm.
Law schools will remain valuable as institutions of higher scholarship with opportunities to study legal philosophy under academic supervision.  However, most law students choose to attend law school to become lawyers, not academics.  Let's hope Canadian law schools take up this opportunity to lead from the front.
Call for Action
What do you think?  Is this requirement enough of a change?  Who should offer the LPP requirement, and how should it be evaluated?  Or should articling be abolished altogether?  Comment here, tell the LSUC, contact your alma mater or current Canadian law school.  This may change the face of the legal profession in Ontario, and could be the beginning of changes across Canada.
In January 2008, the Law Society of Upper Canada ("LSUC") Licensing and Accreditation Task Force issued a Consultation Report in which it predicted that for the licensing period 2009-10, there would be a gap of 400 candidates who would be unable to secure articling positions in Ontario. This prediction assumed the economy remained strong.
Fast-forward to August 2009. The economy is showing some limited signs of recovery but remains mired in recession. The formalized articling recruitment period regulated by LSUC for all intensive purposes has finished. The Ontario criminal defence bar is in the midst of a legal aid boycott with its membership suffering. And there are even more candidates looking for articles because of increased enrollment at international law schools and the legacy of the double cohort.
Although still early in the process, the increase number of students looking for articles in combination with fewer articling positions available due to the poor economy means that if you are still looking for articles, you may be in trouble.
Take comfort in the fact that the summer of 2010 when most articles begin is a year away. The economy may improve and many smaller firms hire on a needs basis. In fact, it is not uncommon for a firm to immediately hire an articling student when a big case comes along. But what happens next year when the heat of summer is bearing down and you have not secure articles?
Have you ever consider articling for free? Simply convince a member of LSUC to become your articling principal. The lawyer needs to be in good standing with the law society and has practice law for at least three out of the past five years and who is not currently the subject of a professional complaint.
After seven years of attending university, do you really need a paycheque? Think of it this way – you do not have to pay tuition – only living costs, dress clothing, loan payments, and a car. From your principal perspective, he or she is giving their valuable time to mentor you in the ways of the legal profession and the quid pro quo is for you to work for them without financial compensation. It is only for ten months after all and the banks will surely extend you more credit.
Undoubtedly some people will criticise the option of articling for free as the 21st century professional world equivalent of slavery. That such a barrier to licensing as the lack of paid articling positions only props up an existing oligarchy of privilege dominant in the legal profession. But these criticisms would likely only be voiced by those not desperately seeking their articles.
To be fair, LSUC has recognized the issue and has taken some action such as the creation of an articling registry, the streamlining the filing process, and the hiring of additional staff. However, it needs to do more. The registry is underused by employers and there are no alternatives to the articling requirement such as additional course work.
A failure by LSUC to adequately address the needs of the hundreds of law students who will be unable to secure their articles this coming year will certainly be noted by the Ontario Fairness Commissioner acting under her authority found in the Fair Access to the Regulated Professions Act.
The following was sent to us by Western Law admin staff. Posted because it may be of interest to Ontario law students.
PURPOSE:
To encourage diversity and the attainment of equity in legal education and practice, the Law Society of Upper Canada has established an EDUCATION EQUITY AWARD funded by LexisNexis Canada Inc.
ELIGIBILITY:
To be eligible, a student must satisfy the following:
be a member of a visible minority group, an Aboriginal person, or a person with a disability or a gay or lesbian student;
be enrolled in either the second or third year of a JD program at a law school in Ontario;
be in good standing at the law school (ie: maintaining a passing grades in each law school course).
SELECTION CRITERIA:
The recipient(s) will be chosen primarily on financial need with due consideration being given to academic achievement and/or devotion and commitment to community and/or university service.
APPLICATION PROCEDURE:
Contact your law school administration, as each school may have its own application procedure. The deadline for submitting an application at Western is Wednesday, April 1, 2009. Deadlines at other schools may vary.
A little more information can be found on Osgoode's site here.
I always felt like I was a criminal when LSAC, the organization that offers the LSAT exam, required mandatory thumbprints on entry.
Weren't we the ones defending the criminals (or prosecuting them)? Why are we being treated like them?
This commenter says,
When I was a psychology student I used to administer the LSAT. One thing I always found amusing is that you have to leave your thumbprint to take the test. What does that mean? Other professional or graduate tests do not require this.
Then there is the fact that it's an American company, meaning the American government would have access to my prints if they so chose.
Should Canadian law students be forced to provide prints to a foreign country as a requirement to entry into a Canadian law school?
And I'm not the only one with these concerns.
Canadians Aren't so Patriotic about the U.S.
In 2006, Daniel Gervais, acting dean of the common-law section at the University of Ottawa expressed to the CBC his apprehension over the U.S. Patriot Act,
The act gives the power to agencies such as the FBI to get access to information that is sent to the U.S.
Michael Geist, also of UofO, elaborates further,
Test takers in B.C. and Alberta have raised objections to the mandatory thumb-printing, expressing concern sensitive personal information could find its way into the hands of U.S. law enforcement. Empowered by provisions in the U.S. Patriot Act, authorities could compel the LSAC to surrender the data.

Patriot Act fears stem from the secretive nature of the law since authorities can compel disclosures with minimal oversight and without opportunity for the affected person to challenge the disclosure.

Critics also point to the statute's potential misuse. Those fears were exacerbated last week with reports U.S. counter-terrorism databases contain an astonishing 325,000 names.

There has been swift reaction to the thumb-printing story, with the federal, B.C., and Alberta privacy commissioners joining forces in a combined privacy investigation. The Canadian Council of Law Deans, which represents law schools across the country, has expressed concern over the practice, acknowledging that the data could be subject to a Patriot Act request. The Council raised questions about whether the practice might violate federal and provincial privacy statutes.
Phillipa Lawson, Executive Director – Canadian Internet Policy & Public Interest Clinic at UofO added,
In the LSAT case, the stated purpose of collecting thumbprints (to deter fraud) is clearly reasonable. But is the collection of thumbprints necessary to achieve this purpose? Do other, less intrusive but equally effective methods of deterring fraud exist? And is the fraud-deterrent value of thumbprinting proportional to its privacy invasiveness? The privacy commissioners now investigating this matter will have to answer these questions.
And Mark Lewis weighed in, quipped,
Personally, I think it is time for a cage match pitting the Patriot Act vs. PIPEDA.
Recent developments indicate that round 1 may have just begun.
Non-Profit Status of LSUC Will not Provide Immunity
David Canton of eLegal wrote in the London Free Press recently that the Privacy Commissioner of Canada has found the thumbprinting to be a violation of privacy.
The recommendation came following a complaint by University of Victoria philosophy Professor Eike-Henner Kluge.
The Commissioner used a 4-part test:
Is the measure demonstrably necessary to meet a specific need?
Is it likely to be effective in meeting that need?
Is the loss of privacy proportional to the benefit gained?
Is there a less privacy-invasive way of achieving the same end?
Their conclusion is that thumbprinting were never intended for their expressed purpose, let alone meeting their purpose.
Canton said,
LSAC took the position that since it was a Delaware corporation headquartered in the United States, the privacy commissioner had no jurisdiction over its activities.

The privacy commissioner found, however, that there were sufficient Canadian connections to make LSAC subject to the provisions of PIPEDA, at least to the extent it operates in Canada.
The Commissioner also stated,
LSAC's status as a non-profit, non-stock, membership-based organization is not determinative. The Act applies to organizations, defined in section 2 as including "an association, a partnership, a person and a trade union." There is no exemption for non-profit or member-oriented organizations. To the contrary, the definition of "commercial activity," namely, "any particular transaction, act or conduct or any regular course of conduct that is of a commercial character, including the selling, bartering or leasing of donor, membership or other fundraising lists," makes clear Parliament's intention that the Act apply to commercial transactions that non-profit, membership-based organizations might engage in.
Ding, Ding, Ding
So it seems law students, who are in training to defend the rights of others, might finally realize these privacy rights that many have been complaining about for years.
Let the fight begin.
We've all heard it from some of those more sharp-tongued friends of ours – all those single mothers are eroding our economy and stealing our taxes.
The Law Society of Upper Canada (LSUC) is getting heat now for supporting single mothers of another type – sole practitioners – and also those in smaller firms.
In a unanimous vote, LSUC will increase it's fees by a measly $5-15 per lawyer to assist mothers and fathers seeking parental leave by providing grants of $3,000 a month.
But Karen Selick of the National Post slams the program, calling it "creeping socialism" (that's a bad thing, by the way).
She forgets that Canada is often classified as a socialist democracy, especially the structure of our health care system, which to most Canadians is our proudest symbol of nationalism.
Selick also neglects to mention that the initiative was the result of a province-wide consultation by LSUC's Working Group on the Retention of Women in Private Practice, which included many different social and ethnic groups and firms of all sizes. LSUC heard from 900 lawyers and students and received over 55 written submissions.
But consulting, of course, is so very undemocratic.
The Working Group states,
Women have been entering the private practice of law in record numbers for over two decades. However, they have also been leaving in great numbers, largely because private practice has not adapted to their realities, such as childbirth and taking on a significant portion of family responsibilities.
Also overlooked is that the move is part of a major plan to address the issue of equity in the workplace. Other recommendations adopted include:
a think tank to promote retention and advancement of women in law
direct support for women
practice locums, for more leave and flex-time
career development resources
creating an advisory group
networking strategies for minority (Francophone, Aboriginal) women
a review program
But they also clearly express that this initiative begins in the law schools by preparing female law students for the realities of law.
The entire comprehensive 174-page report can be found here.
If valuable legal talent is being lost to inflexible and inadvertently discriminatory work practices, you would think this would be perceived as a progressive move.
Selick says,
What I have never understood is why anyone gives a damn whether women are leaving private practice and clustering in government or corporate jobs, or quitting entirely.
[emphasis added]
Beyond ethical and humanitarian concerns, the legal industry loses millions of dollars a year due to skilled practitioners leaving the law.
Sean Weir of Borden, Ladner, Gervais stated in May 2006 edition of Canadian Lawyer,
We invest a lot in education and programs and do a lot of intensive training from new associates and junior partners.
So when you have a well thought out plan that will save the legal industry mega bucks, and it's also the right thing to do, why would someone think that it's a bad thing?
Maybe it's because they also think that human rights laws are phony too.
h/t Sharon Kour of UWO Law
Updates
Selick justifies her stance using legal economic theory. This type of analysis is frequently used by libertarians and the far right, as they create arbitrary cost-benefit analysis that attempt to prove their position.
More recently, legal economics has become popularized by books such as More Sex is Safer Sex. The author comes to some absurd conclusions, such as it's better for a sexually inactive person to have a fling with a more promiscuous partner and contract a STD before returning to their inactive lifestyle, because they removed the opportunity of another more active person from getting the disease and passing it on to others.
But they also come up with some quite scary policy stances, such as justifying racial profiling. The problem with legal economics is that their supporters selectively choose the facts and statistics they include in their calculations. In the case of racial profiling, for example, many other studies have demonstrating that it actually increases cost and decreases effectiveness. Legal economists rarely have scientific or statistical backgrounds.
Canada invests hundreds of millions of dollars into our publicly subsidized education system. Despite rising tuition costs, they are still relatively low compared to other nations. But this means that your tax dollars are going into funding the education of women, who are now comprising 50-60% of law school classes. By not creating a more favorable career environment, we lose the incredible investment we put into these individuals. It's these types of figures that are conveniently overlooked by strictly utilitarian legal economists, who falsely present their arguments as as logical and well-thought out.