By: Farrah Rajan
Walmart has brokered a deal with Axess Law to provide legal services in select Walmart locations. The founders of Axess Law are hoping to promote access to justice by alleviating the fear people have of consulting a lawyer. They provide a walk-in service for a small number of matters that they deal with on-site and refer matters out of their scope to other firms. With this business model, they are able to offer affordable rates and provide service in the evenings and on the weekends.
The way legal services are delivered in Canada is changing.  Increased competition and a demand for lower prices has pressured law firms to slow hiring and deliver their services more efficiently.  After finishing my first year at Queen's Law I started thinking about how law students can help firms meet the demand.  It starts with an open-eyes look at where our industry is moving.
The reality is that corporate in-house clients are demanding routine process work be done for less, putting pressure on law firms to deliver their services faster with less overhead.  2012 also marked the first year that non-lawyers are allowed to own law firms in the UK, dramatically expanding the capital available for those firms' investment and growth.
Here at home, lawyer-only firm ownership still reigns in Canada, but mergers with international players push our largest firms into ever-greater levels of competition.  Lawyers-turned-entrepreneurs in Canada are in turn growing their shares in the consumer market by launching online legal services.
New entrants to the market still haven't quenched the demand for lower legal costs. Canadians face serious access to justice issues, and even middle-class litigants find themselves increasingly forced to represent themselves in court.
How are law students responding to these challenges?  Traditional not-for-profit work in legal clinics like Queen's Legal Aid and Pro-Bono Students Canada is popular while in law school, but how many students continue their pro-bono efforts post graduation?  How does this solve the problem for clients who aren't poor but still can't afford legal advice?
I believe the change starts with how legal services are delivered.  I believe it starts by getting students thinking about innovative ways to bring the law to Canadians.
Law-students for Technology and Innovation (LFTI) is a student-run organization Nikolas Sopow and I created this year at Queen's Law.  We're passionate about finding better ways to deliver legal services.  We're law students, but we're not afraid of the changes coming to the Canadian legal scene.  Within three weeks we recruited four more executives to our team, and we're still growing.  By 2015 we plan to have LFTI clubs at every law school in Canada.
Our projects this year are as diverse as our leadership team.  We're hosting a speakers' panel in Winter 2013 titled Technology on the Legal Frontier: Current and Future Ways to Practice Law.  We're fundraising for computer literacy skills in Kingston by hosting a LAN party for video-game enthusiasts.  We're blogging on the latest legal tech to hit app store shelves.  And we're letting everyone know how the delivery of legal services is changing, so our classmates are prepared when they graduate.
If you're a law student, consider starting a group like LFTI for your class.  Being prepared for the changing legal environment in Canada is about more than making a living as a lawyer.  It's about making legal counsel affordable, providing greater access to justice, and ensuring Canadian firms remain competitive in the global market for legal services.
What areas of legal service delivery do you think could be improved?  How does legal education need to change in order to keep up?  Be creative, and ask tough questions. The innovative advocate is Canada's legal future.
Ivan
Funding orders must be exceptional, says the Supreme Court:
'For the first time the Supreme Court has ruled that superior courts are empowered to order governments to fund public interest litigation before statutory courts and tribunals. […]

Brodsky suggested that "if governments don't want the courts to attempt to deal with the problems that have been created by cuts to access-to-justice programs, then governments need to address the gaps themselves."

She told The Lawyers Weekly "the possibility of obtaining an interim cost award can never replace the Court Challenges Program, or civil legal aid programs, that have been decimated in places like B.C. The limitations of the case-by-case cost-seeking approach are underscored by the decision in Caron in that the court confirmed that interim cost awards must be 'highly exceptional.' However, in reality, the circumstances in which the absence of public funding works a serious injustice are not highly exceptional. Such circumstances have become very ordinary in Canada."'
This is the final instalment of a three-part series on access to legal services. In Part 1, I argued that the crisis facing access to legal services is precipitated by a fundamental mismatch between supply and demand: we simply can't increase the number of practising lawyers fast enough to meet the rise in demand for legal services. In Part 2, I contrasted lawyers' professional monopoly on providing legal services with the health sector, in which a myriad of different kinds of doctors, nurses, pharmacists, physiotherapists, and other service providers all have a role to play in delivering health services to the public. The model adopted in the health sector has been successful because it enables more service providers to be trained and hired at a lower cost, increasing access to service. At the same time, a robust but flexible model of training, accreditation, and disciplinary oversight ensures that access does not come at the cost of quality of service.
Today, I would like to close the loop by examining some ways in which the legal profession can learn from the health sector. First, I will argue that the legal profession is already losing its monopoly on providing legal services through a series of domestic and international examples. Second, I will posit some possible emerging new job categories in the legal profession that could, if supported by law societies, allow non-lawyers to offer an extensive range of legal services without compromising quality of service. Finally, I will address some possible objections that might be raised against my proposals and consider some pragmatic barriers to moving forward.
As I have argued throughout this series, the legal profession must reject the long-held proposition that lawyers are or ought to be the exclusive providers of legal services. While some argue that only a lawyer can properly identify and address a client's legal issues, there are already a considerable number of non-lawyers providing high-quality legal services both at home and abroad. To that end, I want to discuss the following examples:
paralegals;
student legal aid lawyers;
social benefit advocates;
patent agents and trade-mark agents;
real estate agents and financial professionals; and,
Japanese shihō shoshi and gyōsei shoshi.
Examples of Non-Lawyer Legal Service Providers
Paralegals
The most salient example in Canada of non-lawyers working in the legal services sector is that of the paralegal. In Canada, paralegals typically work as assistants to lawyers in order to support the lawyer in providing services to clients. In Ontario, paralegals are regulated by the Law Society of Upper Canada under the authority of the Access to Justice Act and are subject to prescribed educational prerequisites and a professional code of conduct. Paralegals undertake a wide range of legal work under the supervision of a lawyer, requiring a thorough understanding of both substantive and procedural laws in their jurisdiction. However, paralegals are not authorized to provide legal advice or representation to clients directly.
Student Legal Aid Lawyers
In part to help meet the demand for legal aid services in Winnipeg and in part to give courtroom experience to law students, Manitoba Legal Aid operates a student legal aid clinic at the Robson Hall Faculty of Law. Working under the supervision of lawyers and faculty, second and third year law students handle criminal matters in which jail is not likely, as well as some civil files. Students handle the file from intake to disposition, including making court appearances and even conducting trials. Every year, the centre handles hundreds of criminal files for defendants who would not otherwise qualify for legal aid representation. The students are regulated by the Law Society of Manitoba.
What is interesting about this clinic, from my perspective, is that it implicitly acknowledges that the full qualifications of a lawyer may not be necessary to handle simple criminal defence matters. By definition, none of the student lawyers has graduated from law school, completed an articling year, or been called to the bar. In fact, the only prerequisite for volunteers is the successful completion of one year of law school (students cannot handle trials on their own until they have completed a second year course in the law of evidence). This means that most of the volunteers at the clinic have only taken a single credit course in criminal law. Implicitly, the Law Society seems to be acknowledging that the completion of law school and articling are not necessary in order to provide defendants with adequate representation in minor criminal matters.
Social Benefits Advocates
The advent of the welfare state brought with it a myriad of new social benefits that qualifying citizens can obtain by application to the government. Unfortunately, ambiguities in qualifying criteria and complexities in application processes sometimes make it difficult for citizens to obtain the benefits to which they are entitled. In many cases, the value of social benefits is small compared to the fees that would be required to hire a lawyer. This creates a vacuum in which there is a need for advice and advocacy, but few lawyers willing to work for the remuneration available in the area.
Increasingly, this vacuum is being filled by non-lawyers who, for whatever reason, have specialized expertise in the workings of a particular area of government social benefits. As an example, I point to local Winnipeg company Brematson & Associates, Inc. which provides services to persons living with disabilities in accessing government disability benefits. Company founder Susana Scott advises clients on the ins and outs of disability tax credits and provides assistance in obtaining the medical documentation required to qualify. In carrying out these services, Scott's job includes elements of statutory interpretation, providing legal or practical advice to clients, and even representation and advocacy.
This is just one specific example, but it is indicative of a broader trend in relation to the welfare state. As the scope of government programs and benefits increases, so too does the public's need for interpretation, advice, and assistance in relation to obtaining government benefits. Yet in many cases, hiring a lawyer to provide these services would be tantamount to killing a fly with a sledgehammer. This is fertile ground for non-lawyers to provide much needed legal or quasi-legal advice to the public.
Patent Agents & Trade-mark Agents
Patent agents are individuals with specialized qualifications relating to patent laws and the procedures related to obtaining patents. In Canada, registered patent agents must complete a series of qualifying examinations and practice in the patents field for at least one year. Under the authority of the Patent Act, registered patent agents can represent clients applying for patent protection from the Canadian Patent Office.
Trade-mark agents, under the authority of the Trade-marks Act, provide similar services for clients in relation to registering trade-marks with the Trade-marks Office.
Real Estate Agents & Financial Professionals
There are also numerous professions in which specialized knowledge of a particular area of the law is necessarily incidental to the job. Real estate agents, for example, must be able to foresee possible legal issues and provide practical advice to clients in relation to their rights and obligations when buying or selling a home. Similarly, accountants and other financial professionals must have a detailed knowledge of the legal implications of their work. In particular, extensive knowledge of the Income Tax Act is an essential prerequisite for the job.
Japanese Shihō Shoshi and Gyōsei Shoshi
The Japanese legal system has gone a step further than Canada in recognizing two categories of legal service providers other than lawyers. Shihō shoshi, or judicial scriveners, perform a role similar to that of a solicitor. They represent clients in real estate and commercial transactions, prepare documents for filing in court, and may even represent clients in summary courts or in alternative dispute resolution proceedings. However, they are not permitted to represent clients in the higher courts. Like bengoshi (attorneys at law), shihō shoshi are professionally regulated and must pass a series of exams prior to admittance to the profession which test knowledge of key areas of Japanese legislation. Once admitted to the profession, shihō shoshi must maintain membership in the judicial scrivener association in their prefecture.
Gyōsei shoshi, or administrative scriveners, are responsible for preparing filings with government agencies and may even provide legal advice to clients in the preparation of such documents. Like other legal professionals in Japan, they must be registered to practice and are subject to professional oversight.
Brainstorming New Kinds of Legal Professionals
The above examples make it clear that the proposition that lawyers have a monopoly on providing legal services is at most a myth. There are already a diverse number of professionals providing legal interpretation, advice, and representation to clients. In jurisdictions such as Japan, these service providers are considered part of the formal legal system. In Canada, we have chosen to maintain the myth that lawyers are the exclusive providers of legal services. This attitude has two significant consequences. First, it creates barriers to entry into the legal services market. Second, it means that non-lawyers who do provide legal services are not subject to the kind of oversight, regulation, and educational pre-requisites that would be possible by bringing them under the auspices of the formal legal system.
In terms of the challenge of increasing access to legal services, fragmenting the legal services sector has a number of advantages over the strategy of simply increasing the number of practising lawyers. First, lawyers' training is extremely expensive from the government's perspective (as noted in Part 1), which in turn limits the capacity of the government to actually increase the supply of lawyers. In contrast, creating new professions with limited areas of competence saves the government money insofar as the educational requirements are more focused and specialized (unlike a lawyer's training, which typically requires at least seven years of university). Second, non-lawyer legal professionals will presumably require less remuneration than lawyers, meaning that legal aid dollars can be stretched further to hire more people. Third, since lawyers' fees are cost-prohibitive for the middle class, new service providers would enable the middle class to access a greater range of legal services than are currently available to them (as discussed in Part 1, those in the middle class often make too much to qualify for legal aid, but not enough to actually hire a lawyer). Finally, by pretending that lawyers are the exclusive providers of legal services, we are failing to bring professional oversight to bear on many existing legal service providers. By recognizing and formalizing new kinds of legal professionals, we could ensure high quality of service through professional oversight bodies.
What I envision are a multitude of new legal service professions, the practitioners of which are authorized to provide legal advice or representation within a clearly-defined area of competence. Each new profession would have educational pre-requisites, a registration process, a code of professional conduct, and oversight by a professional disciplinary committee. Some of these professions might work under the supervision of lawyers, while others might be authorized to work independently.
The possibilities are endless and while it is not my intention to provide a comprehensive set of possible new legal professionals, I would like to proffer a few suggestions where I believe that the need is most critical.
Criminal Defence Advocates
I will begin with the problem that gave rise to the entire discussion: the capacity of legal aid to provide services to criminal defendants. As indicated earlier, the existence of student legal aid lawyers implies that obtaining a law degree, articling, and being called to the bar are not necessary in order to provide criminal defence services, at least for relatively minor charges. We can drastically increase the capacity of legal aid by creating a new category of specially-trained criminal defence advocates. These new professionals could handle routine matters such as remands and dispositions, as well as handling entire trials for minor charges. Rather than spending seven years in university mostly studying content that is not germane to the practice of criminal law, they could pursue a shorter course of study that emphasizes criminal law, rules of evidence, procedure, and constitutional principles. These criminal defence advocates would work under the supervision of lawyers, either for legal aid or in private firms.
Social Benefits Advocates
As noted earlier in this post, the emergence of the welfare state brought with it a need for legal services related to understanding and accessing government benefits such social assistance, disability benefits, workers compensation, etc. This need is not being adequately met by lawyers, in part because prospective clients are typically lower income people. By creating formal qualifications, we can establish a new category of social benefits advocates who are empowered to give advice and represent clients who are attempting to access certain social benefits. These professionals could supplement the work of poverty law centres as well as serving middle class people in private practice.
Judicial Scriveners
As the Japense shihō shoshi demonstrate, there is room for non-lawyers to perform services in relation to real estate, corporate transactions, and related matters. There is a significant demand for legal advice and document drafting in these areas, yet the services of a lawyer are often cost-prohibitive for small businesses and middle-income individuals. Formalizing a new kind of legal professional to provide these sorts of services would not only promote access to new legal services, but could reduce the future volume of litigation down the road. I envision these sorts of professionals working in full-service firms that include lawyers, accountants, and others who would provide an extensive range of services primarily to small business clients.
Wills & Estates Professionals
Every year, a large number of Canadians die intestate, in part because lawyers' services are cost-prohibitive to middle class individuals. It is notable that most Canadian law schools do not prescribe a required course in will and succession, implying that completing law school is neither necessary nor sufficient to enable a person to provide advice in relation to estate planning. Someone with specialized training in succession, property law, trusts, and related areas may indeed be better placed than most lawyers serve clients' estate planning needs. Increasing access to these services would have the effect of reducing the number of people who die intestate each year, while also potentially reducing the future volume of litigation.
Domestic Violence Certificates
Partner abuse and child abuse are the most pervasive forms of illegal violence in Canada. Creating a qualification that allows social workers or employees of women's shelters to assist women in obtaining prevention or protection orders would provide a tremendous resource to a lot of people living in very precarious situations. Moreover, this is a fairly narrow area of the law that can be taught very quickly.
Possible Objections
I foresee two central objections that might be raised against the proposals in this series. Specifically:
that ending the lawyers' monopoly on legal services will lead to a decrease in the quality of service; and,
that introducing greater competition in the legal services sector will lead to a decrease in lawyers' remuneration.
In relation to the first objection, I raise two counter-arguments. First, as I have taken pains to emphasize in this series of articles, I envision these new legal professions as being subject to the same kind of professional oversight as nurses and lawyers. Specifically, there would be a clear delineation of the areas of competence of non-lawyers, coupled with educational pre-requisites and disciplinary oversight commensurate to the responsibility. All legal service providers would be subject to a code of professional conduct and oversight from a governing college or society. It might even be appropriate to include provisions in the empowering legislation that requires a quota of lawyers to serve on the boards that govern the colleges or societies. Second, since these new job categories are designed to meet needs not currently being served by lawyers, it can be argued that the level of service provided by a non-lawyer is preferable to a complete lack of service in the status quo.
In relation to the second objection, I again have two counter-arguments. First, a decrease in lawyers' remuneration might not be such a terrible thing, and competition may very well prove to be a positive force in the legal services sector. Besides, as professionals we are ethically bound to put the public interest before our personal interests: if ensuring that the public has adequate access to legal services means taking a pay cut, we are ethically obliged to take a pay cut. Having said that, my second counter-argument is that I don't think that my proposals would decrease lawyers' remuneration anyway. Again, remember that these new professions are practising in areas that are currently under-served, and serving clients who cannot afford a lawyer under the current system. The new professionals would not be "stealing business" from lawyers because they will be serving clients who do not, at present, constitute a lawyer's business. In fact, having a greater number of service providers could lead to an increase in business for lawyers insofar as non-lawyers will have to refer clients to a lawyer in cases where the client's legal issue falls outside the non-lawyer's area of competence, much like the medical services model. Finally, a significant number of these non-lawyers could be hired by private law firms in order to expand their business into new areas (albeit, areas that return a lower fee than those covered by lawyers). Since the partners are taking a cut off the top of all of the fees coming in to the firm, this would be a low-cost way for firms to increase their legal business.
Moving Forward
I have argued in this series that the time has come for lawyers to reject their professional monopoly on providing legal services, following the model of the health services sector. By creating new kinds of legal professions with circumscribed areas of competence and professional oversight commensurate to their areas of responsibility, we can drastically increase the public's access to legal services without compromising on the quality of service. This has immensely positive benefits, especially for low- and middle-income persons who cannot afford legal services in the current legal market.
There are two major pragmatic barriers facing such a project. First, there will be costs associated with training new professionals that must be borne by the state. However, as I have argued, the cost of my proposal is relatively small compared to the cost of training enough new lawyers to meet the public's demand for service. This is because non-lawyers would be able to specialize their training in a particular area and, therefore, might not require seven years of university education (as is the norm for lawyers). As the crisis in access to service worsens, governments will be forced to address the situation in one way or another. I would argue that my proposal provides a more cost-effective way to do so than simply increasing the number of law school graduates.
The second major barrier is the legal profession itself. For centuries, lawyers have closely guarded their role as the exclusive providers of legal services. Driven in part by a concern to ensure a high quality of service, and in part by a desire to corner the market, lawyers have gone to significant lengths to prevent any movement in the direction that I am proposing. However, there is reason to be optimistic about the future.
As I have argued, non-lawyers are already providing legal services in a number of different areas. This trend has enough momentum that I don't believe it can be stopped at this point. Moreover, the drastic inadequacy of lawyers to meet the public's demand for service is becoming more and more apparent every day. Eventually, law societies and provincial legislatures will need to address this crisis with decisive action. Lawyers have a leading role to play in this discussion. Remembering the ethical duty we owe to the public, progressive lawyers should push their bar associations and law societies to critically re-examine the necessity of maintaining a monopoly on legal services.
Access to Legal Services: Lessons from the Medical Profession
This post is Part 3 in a three-part series. Links to the other portions are found below.
This is Part 2 of a three-part series on the topic of access to legal services. In Part 1, I argued that the traditional approach to ensuring access to legal services (that is, increasing the number of lawyers doing legal aid or pro bono work) is inadequate on its own. The reason for this is that there is a fundamental mismatch between the number of practising lawyers and the demand for legal services in Canada. Moreover, it is unlikely that increasing capacity in law schools will be sufficient to meet the shortfall. For these reasons, governments and lawyers need to pursue alternative strategies to ensuring access to legal services.
In today's instalment, I want to turn my attention to the history of health professionals (particularly the emergence of professional nursing). As I will argue, the health services sector has long faced similar challenges to the legal community in terms of balancing the need to increase the availability of service without compromising quality of service. However, unlike the legal profession, the health sector has embraced a realistic and flexible strategy that has served it well for more than 100 years. The premise of this strategy is to reject the proposition that doctors are the exclusive providers of health services; instead, the health sector embraces a myriad of other health professionals including nurses, pharmacists, physiotherapists, and others. As I will argue, this provides an excellent template for legal services, particularly insofar as it provides for a robust model of oversight, accountability, and quality control.
The legal and medical professions have always faced similar challenges: both are self-regulating professions characterized by specialized knowledge and skill in their respective fields and also by a responsibility to the community that overrides personal interest. In the name of maintaining high standards of service and professionalism, both lawyers and doctors have found the need to be restrictive in terms of which people are admitted into the profession. In order to become a lawyer or doctor, not only must a person follow a rigorous course of academic study, but also demonstrate practical skill, moral goodness, and respect for the profession itself.
Yet despite these similarities, the medical and legal professions have diverged significantly on the point of being exclusive service providers. Lawyers have been extremely hostile toward any attempt by outsiders to provide any kind of legal service or advice, resulting in a professional monopoly. In contrast, doctors have learnt to embrace a health services sector occupied by a diverse group of different health professionals. This raises two questions that I would like to explore. First, what caused the divergence between the professions on the issue of exclusivity? Second, which model has been more successful in terms of balancing concerns of access to service with concerns of quality of service?
I believe that the answer as to why the divergence occurred comes down to two major factors. First, health services are more "natural" in the sense that even non-professionals perform health services from time to time. Second, the great wars of the early 20th century created an incentive for the state to promote an expansion in the capacity of health services.
Human being have, in one sense or another, always performed health services. Even among non-human animals, there is considerable evidence for members of a species caring for one another and tending to each other's wounds. This fact, combined with long-held assumptions about gender essentialism, meant that even during the rise of professionalized medicine, there were always people (especially women) performing services similar to those of doctors, whether for payment or in the home. By contrast legal services derive from social constructions such as the state, the rule of law, and a system of courts to enforce legal rules. These social constructions do not exist in nature; for that reason it continues to be uncommon for non-lawyers to look after each other's legal affairs in the same way that we look after each other's health and well-being.
The turning point in terms of the professionalization of non-physician health providers came in the early 20th century, particularly during World Wars I and II. Because of technological advancements, these wars were unlike any other in earlier human history in the sense that combat was more frequent and prolonged. In earlier wars, there were often significant gaps in time between battles as armies moved very slowly from place to place. As a result, soldiers with relatively minor injuries had more time to heal naturally between battles. In the early 20th century, gaps between active conflict were shorter and the battles themselves often lasted longer, meaning that soldiers with relatively minor injuries had less time to heal before being pressed back into active combat.
As a result of these factors, the states engaged in warfare suddenly had an interest in increasing their capacity to deliver medical services in conflict zones. Strategically, the side that stood the best chance of winning was often the side that was best able to patch up its wounded soldiers quickly and send them back into the field. One way to accomplish this would be to increase the number of doctors serving on the front lines in conflict zones. Unfortunately, such efforts met with two roadblocks. First, there was an extremely limited number of qualified physicians and it would be impossible to train more in a timely manner. Second, it would be difficult to persuade physicians making a comfortable living at home to serve in danger zones at a lower rate of pay (the conscription option carried significant political consequences and would be considered as a last resort only).
The solution to the shortage of doctors on the front lines was to turn to women. Women were ideal candidates to perform front-line medical services for two reasons. First, social realities and assumptions about gender essentialism meant that women were considered "naturals" at caring for others including the young, the elderly, the sick, and the wounded. As such, it was believed that it would be relatively easy to train women to treat minor injuries. Second, women had very limited work opportunities in that era, meaning that they could be paid extremely low wages compared to doctors.
When the wars ended and the men returned home, many of the women who had broken into the workplace during the war remained. Despite sexism and attempts to force them back into the home, the economic reality was that women's lower wages gave them a competitive advantage in the market. It is no coincidence, then, that the early 20th century saw more and more women entering health services, primarily as nurses, but also increasingly as doctors. Unable to prevent women's entry into the market, the best the medical establishment could do was to regulate nursing by creating formal qualifications, clear limits on a nurse's job responsibilities, and standards for quality and competence. Some key dates in this period of professionalization include:
1901, when New Zealand became the first nation to regulate nursing nationally;
1908, when the United States Navy Nurse Corps is established;
1916, when the Royal College of Nursing was established in the United Kingdom; and,
1919, when the United Kingdom passed the Nursing Act, which provided for registration of nurses.
Over time, the gendered hierarchy of the medical profession began to break down, as more and more women became physicians and more and more men became nurses. While there is still a significant gender disparity in both professions, the gaps continue to narrow year over year.
The two factors that I have identified in the evolution of nursing have been missing from the history of the legal profession. First, it is uncommon for non-lawyers to contemplate providing legal services in the home; for this reason, we are more likely to think that the rigorous academic studies undertaken by law students provide the only sound basis for providing legal services. Second, there has never been a war in which the outcome depended in any significant way on the number of legal service providers on the front lines. Thus, if the legal profession is to follow the example of medicine, the lawyers themselves will have to reject their roles as exclusive service providers.
The next issue that merits attention is whether the fragmentation within the health services sector has, on balance, been more successful than the monopoly in the legal profession at balancing access to service with quality of service. I argue that it has, which is not particularly surprising given the crisis facing the legal community in terms of access to service.
The fragmentation of the health service has been so successful in industrial societies that it has increased both in scope and in scale at an extraordinary rate. As of 2008, there were 16,126 active practising nurses in Manitoba compared to just 2,272 licensed physicians. These health professionals are complemented in their work by thousands of others including pharmacists, physiotherapists, technicians, and scientists.
Like other professionals, nurses are self-regulated based on a public accountability model. In Manitoba, for example, Registered Nurses (RNs) are governed by the College of Registered Nurses of Manitoba, as established by the Registered Nurses Act and its subordinate regulations. The College plays a role in establishing the registration process to ensure quality and competence, establishing best practices and standards, helping nurses to meet those standards through continuing education, and enforcing rules through a disciplinary board. This structure should sound familiar to lawyers, because it mimics other self-regulating professions including law societies and colleges of physicians.
While there was initially some concern that nurses would be unable to provide the same high quality service as physicians, those concerns have largely fallen by the wayside in light of the high level of competence and professionalism demonstrated by nurses over the years. In fact, a 2004 Gallup survey revealed that a higher percentage of respondents expressed "high" or "very high" trust in nurses (79%) than in medical doctors (67%). For the sake of comparison, lawyers were among the least trusted with only 18% of respondents expressing "high" or "very high" trust.
In addition to vertical fragmentation (that is, tiers of hierarchical qualification), the health sector has also embraced horizontal fragmentation (that is, areas of specialization within each tier). In Manitoba, for example, there are several different types of nurses including registered nurses (RNs), registered psychiatric nurses (RPNs), and licensed practical nurses (LPNs). Moreover, registered nurses may obtain an extended practice or nurse practitioner designation, allowing them to offer additional services. The colleges of nurses provide detailed guidelines on the roles, responsibilities, and qualifications required of each different type of nurse, as well as disciplinary boards that enforce the standards for quality and professionalism.
This model is extremely flexible in that it simultaneously promotes both access to service and quality of service. While recognizing the need for well-defined qualifications and professional standards, it acknowledges that the completion of medical school may not be necessary in order to provide patients with certain types of services. As a result, it is easier to train and employ a larger number of nurses to complement the work of physicians and thus to increase the province's capacity to deliver health services to the public at a lower cost than simply training and hiring more physicians.
I think that the legal profession can learn at least 3 important lessons from the evolution of nursing:
it is possible to end professional monopolies and still maintain high quality of service, provided proper oversight and accountability measures are in place;
a full and expensive professional education is not necessary in order to provide limited services within a well-defined area of competence; and,
the cost of training service providers may be lower if that education is specialized rather than general in nature.
In light of these lessons, I think the conclusion to be drawn is that the lawyer monopoly must come to an end in order to meet the challenge of rising demand for legal services. By creating new forms of qualification that are less than those of a lawyer, we can create discreet new job classes that are qualified to perform a limited set of legal services.
In Part 3 of this series, I will explore some case studies that reveal that the fragmentation of the legal profession is already taking place; that is, there are already a significant number of non-lawyers performing jobs that include statutory and common law interpretation, providing legal or practical advice to clients, and even representing clients before administrative tribunals. Using these examples as a starting point, I will posit a non-exhaustive set of proposals to create new formal job designations that incorporate educational prerequisites, standards of competence, a code of professional conduct, disciplinary boards, and an accountability model that clearly delineates the limits of areas of competence of non-lawyers. Finally, I will address some possible objections to my proposals and discuss the practical realities of getting such proposals implemented in Canada.
Access to Legal Services: Lessons from the Medical Profession
This post is Part 2 in a three-part series. Links to the other portions are found below.
Back in June, I wrote a reflection on access to justice that evolved out of classroom discussions in a second year poverty law class. Having given further thought to the issue over the summer, I'd like to re-visit the topic in a series of 3 posts. The basic premise is that the legal profession needs an analogue to the roles of nurses and other non-doctors in the health care profession. That is, we need to establish a new categories of legal professionals who are not lawyers, but who have specialized training in a particular area that qualifies them to provide a limited set of legal services.
Before I begin, I must make two notes about terminology. First, this series of posts focuses specifically on access to legal services, which is just one of many components in access to justice. A full access to justice strategy would include, inter alia, increasing the capacity and efficiency of courts, promoting alternative dispute resolution, and a multitude of other initiatives. Such topics will not be covered in this series. Second, when I speak of legal services, I am referring to a category of services that includes, but is not limited to, the work currently performed by lawyers. Certainly legal advice and representation fall under the heading of legal services, but there are other services that can properly be called "legal services" which are not typically performed by a lawyer. Later in the series, I will provide some examples of what I call "legal services" that include providing legal or practical advice based on statutory or case law interpretation, yet would not typically be the job of a lawyer today. As I will argue, we are already beginning to see a proliferation in the categories of legal professions occurring organically in the market.
My thesis in this series is that access to legal services is not coextensive with access to lawyers. Traditional approaches to access to justice over-emphasize the need to increase the pool of lawyers doing legal aid or pro bono work. These are laudable and important goals, but it are not a complete answer to the crisis of access currently facing Canadian jurisdictions. For a more complete solution, we would do well to model our profession after the example set by health professionals.
In particular, we need to abolish the idea that lawyers are the exclusive providers of legal services and advice. Instead, we should create new categories of legal professionals analogous to the medical profession, with it's myriad of different types of doctors, nurses, physiotherapists, pharmacists, and others. While preserving the current qualifications of a lawyer (analogous to those of a physician), we can supplement the existing legal market with a myriad of professionals with carefully-defined roles and responsibilities, along with specialized training commensurate to those responsibilities. These non-lawyer legal professionals might be analogous to the roles of nurses in the medical profession. Importantly, we can ensure quality of service through an accountability model similar to colleges or associations of nurses.
Before leaping into my proposals, though, it will help guide our discussion to think about the shortfalls of traditional attempts to promote access to legal services. The basic problem is this: there is a demand for legal services that vastly exceeds the capacity of today's lawyers to serve. As a result, the price of legal services is prohibitively high for many individuals, businesses, and other entities. The end result is that the wealthiest segment of the population gets full access to counsel, while the rest of us get no access. This creates a class-based disparity that has the potential to work injustices in legal outcomes (not just in terms of litigation, but in far more pervasive ways as well).
The traditional response to this phenomenon has been to shift the distribution of legal services away from the extremely wealthy and toward the rest of the population. This happens in two ways. First, state-funded legal aid centres provide limited representation to low income people for the most pressing and essential forms of litigation (mainly criminal and family matters, although very occasionally other types of services are provided as well). Second, non-legal aid lawyers sometimes take on pro bono cases or work for a reduced rate.
This approach suffers from at least three crucial flaws:
it only affects the distribution, and not the capacity, of legal services;
it is difficult and costly to effect changes in distribution of services; and,
it still leaves significant gaps in access to legal services.
The most glaring flaw in the traditional approach is that it fails to address the underlying mismatch between supply of and demand for legal services. Increasing the number of lawyers who choose legal aid or pro bono work only decreases the number of lawyers working in other areas. While the distribution is made slightly more equitable (and only slightly), the inadequacy of legal service providers to meet the needs of the community at large remains. Unless the pool of law school graduates and new lawyers can be increased dramatically (perhaps by an order of magnitude or more), persuading more lawyers to do legal aid is no solution to the underlying problem of inadequacy.
Having too few lawyers to meet the demand for legal services creates a second challenge for legal aid in that it drives up lawyers' remuneration. As a result, it becomes more and more difficult for the government to hire and retain legal aid lawyers. The issue of inadequate remuneration for legal aid has come to a head in Toronto where the Criminal Lawyers' Association has been calling for its members to boycott taking legal aid certificates since July. In a sense, the attempt to provide adequate legal aid faces a geometric challenge: how can the government afford to simultaneously hire more lawyers and increase the levels of remuneration for legal aid? The short answer is that most governments either can't or won't do both (and in many cases either), ensuring that legal aid will never be adequate to meet the needs of low income individuals.
Finally, even if we were able to drastically increase the capacity of legal aid, we would still face gross inadequacies in access to legal services. Most legal aid centres only deal with a limited set of legal issues and only provide those services to those below an arbitrary income cutoff. While criminal defence and some family matters are usually covered, this barely scratches the surface of the legal services that a low income person might require. Moreover, due to the cutoffs, there is a significant pool of individuals who earn too much money to qualify for legal aid, but don't earn enough to actually hire a lawyer.
All of the above problems should drive home the point that until we drastically increase the pool of legal service providers, we cannot possibly address the crisis of access. The most immediate inference that can be drawn from these facts is that we need to increase capacity in our law schools and admit more graduates into the profession. This would certainly be a positive step, and I am encouraged to see discussions in both Ontario and British Columbia about the possibility opening new law schools as means to increase the number of law school graduates.
Unfortunately, increasing capacity in law schools won't be enough. The difficulty in cranking out more law school graduates is that law students are expensive to educate. Although tuition fess (which are, in my view, excessive already) defray some of the cost of teaching, the fact remains governments still subsidize about half the costs of a legal education. In this sense, increasing law school capacity won't succeed for the same reason that increasing legal aid capacity won't succeed: governments simply aren't able or willing to make the investments necessary to complete the task.
From this discussion, it is clear that a new approach is needed. I submit that a more complete solution to the crisis of access to legal services should fulfil the following conditions:
it should increase the pool of legal service providers in order to address the overall shortage of lawyers;
is should increase the capacity of legal aid and other entities to provide legal services free of charge;
it should ensure access to legal services for people of all income levels, including low and middle income people;
it should not be cost-prohibitive from a government viewpoint; and,
it should ensure a high quality of legal service as well as competence and integrity among all legal professionals.
In Part 2 of this series, I will examine how the medical profession has attempted to address similar challenges in access to health services. In particular, I will explore the emergence of professionally regulated nursing in the early 20th century and other fragmentations of the medical profession. Using this as a template, I will posit some analogous proposals to fragment the legal profession into a number of specialized jobs with specialized training, regulation, and oversight commensurate to job responsibilities.
In Part 3, I will explore some specific examples of how the fragmentation of the legal profession is already taking place, posit some possibilities for new legal qualifications, and address some possible objections to my proposals (including a possible concern about "watering down" the level of competence and integrity required of legal professionals).
Access to Legal Services: Lessons from the Medical Profession
This post is Part 1 in a three-part series. Links to the other portions are found below.
After years of neglect, the Legal Aid system in Ontario has been scheduled for an overhaul. On Tuesday, Attorney General Chris Bentley will announce $150 million in new funding for Legal Aid, as well as significant changes to the way the system works.
Legal Aid Ontario (LAO) is an independent, publically funded organization which is dedicated to improving access to justice in this province. With a current budget of about $288 million, the infusion of $150 million into the system over the next four years represents a huge boost.
Kudos are due to the Criminal Lawyers Association and senior defence lawyers across Ontario for taking dramatic steps to raise the public's awareness of the ongoing injustices in the Legal Aid system. Kudos are equally due to AG Chris Bentley for listening and taking action to correct them.
Many members of the public don't realize what legal aid money is actually spent on.  The new funding will not only be used for criminal defence. In fact, much of the money will probably be directed towards family law services, such as helping people below the poverty line protect the best interests of their children. Among other things, LAO also funds: community clinics (such as the one I work for), duty counsel in court, aboriginal services, compensation for injured workers, tenant rights protection, compensation for victims of crime, and other victims services.
As for the actual changes, we can only speculate until they are officially announced on Tuesday.
However, Bentley has hinted that he will be moving towards a block-fee system rather than an hourly rate for criminal lawyers. Interestingly, this is the system that was previously in place; it was rejected in favour of the hourly wage with maximum hour caps for particular types of work, such as trials, bail hearings, and Charter applications. The block-fee system was criticized for creating an incentive to work as many cases as possible while putting in as few hours of work as possible into each. It remains to be seen how the AG will address these concerns.
It is also expected that in the family law arena, changes will promote more collaborative dispute resolution, such as mediation. This would be a positive step that would free up court resources and make the family law process much less adversarial.
Another change which I am personally hoping for is a Provincial program under s. 802.1 of the Criminal Code that would allow student legal aid clinics to work on summary conviction cases which are punishable by more than 6 months in jail. Having smaller clinics do this type of work would relieve some of the burden on more experienced lawyers, who could direct their efforts towards defending more serious offences.
See also:  $150m More Legal Aid for Ontario
(Part 1)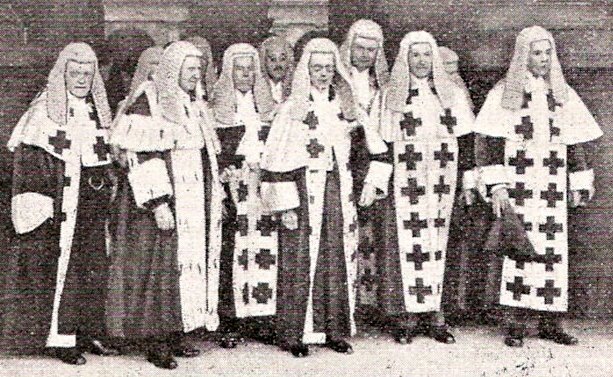 So anyone demanding the election of judges should understand this: there is a conflict between accountability and impartiality. It's often hard to get the judges both to be independent and to answer to the people. For example, when the government throws a citizen to the wolves in a foreign country, an independent judge will lawfully award her damages. A judge worried about re-election may cave to his sense of the mood among the majority of taxpayers.
When judges apply straightforward law to straightforward facts, the accountability argument is especially weak. The law is an expression of the majority's will. When legislatures pass laws, their straightforward applications are obvious. We expect judges to apply such laws almost mechanically. In these cases, judges are pretty much delegates of the legislature. They don't make any law so they should not be accountable beyond the basic professional standards.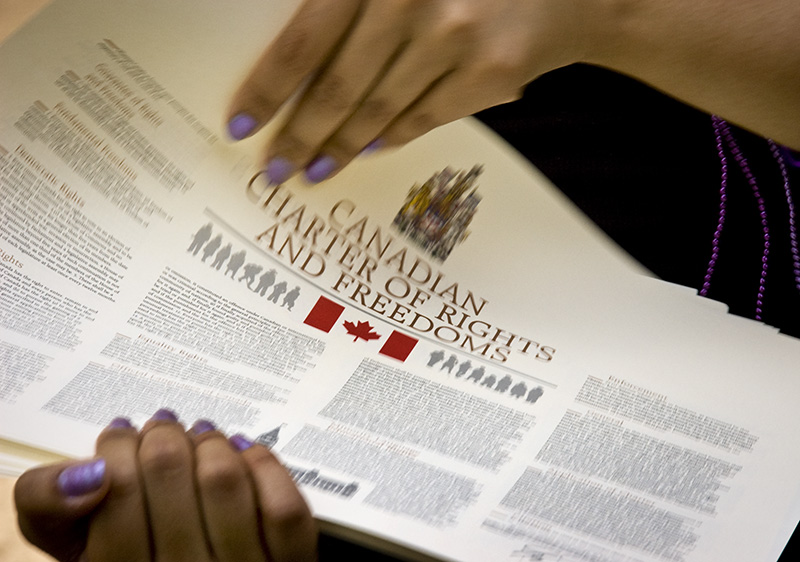 And don't forget the Constitution—the super law. Its very purpose is to protect some principles against the majority's will. In Canada, these principles include the makeup of our political system and the fundamental human rights. Judges can strike federal laws when they overstep the constitutional bounds. This is an awesome power of the judiciary. It usually uses it against the majority, so how can anyone expect it to be accountable to the majority at the same time?
When judges apply ambiguous non-constitutional rules, the accountability appears more important. The legislature, either intentionally or accidentally, leaves gaps in the law. It is up to the judiciary to choose one interpretation of the law when some new, unusual dispute finds a hole in the rules. Trial judges have another important power that may need accountability. They are free to decide what facts to take as the truth and what facts to ignore after hearing both parties. Sometimes, juries of ordinary citizens do this job, but in Canada usually judges "find facts".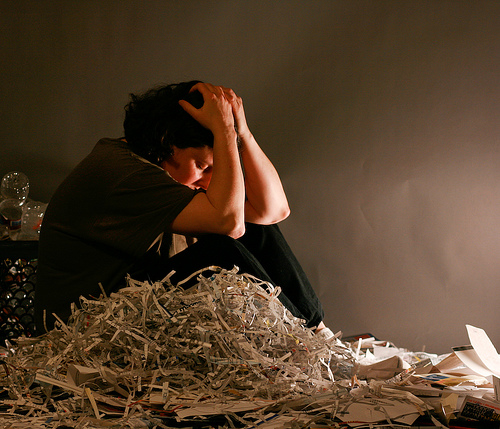 But even when accountability is reasonable, it is practically too difficult to have. Judges are different from politicians. Majorities have a right to call the government to account on every political decision. But as we just saw, citizens can claim a right to scrutinize only some judicial rulings. This brings difficulty and uncertainty. Most people do not have legal training. Citizens will have a hard time telling decisions open to their scorn from untouchable rulings. Using more government resources to explain or filter judicial decisions will overburden a system that is already bursting at the seams.
The good news is there are alternatives to the judiciary's direct accountability through elections. First, we can choose judges very carefully. The Parliament is free to set standards for judicial selection. Second, we can monitor the judiciary for obvious abuse. The police are free to investigate judges suspected of crimes. The Crown is free to charge them if there is enough evidence. Third, we have the appeal route when judges make errors of law. It's a time-tested but expensive mechanism. Finally, perhaps we should have more juries to make fact-finders more representative of the general population. Unlike the US, Canada has very few jury trials. When a jury makes a verdict, it's one fewer judge to accuse of being unaccountable to the people.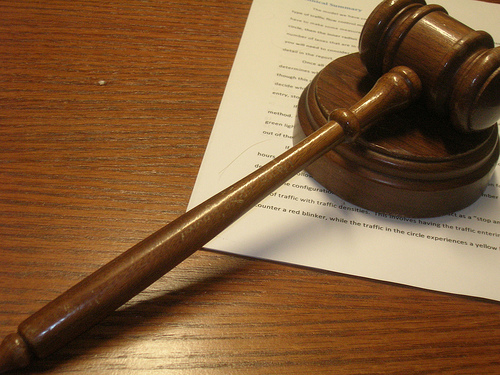 There are good reasons to demand election of our judges. But the reasons not to are even better. In conclusive cases and in many constitutional disputes the judges should not owe any accountability to the majority. Telling the difference could be too costly for the public, but any mistakes can undermine the administration of justice or the Constitution. Judges protect us not only from illegality but also from ourselves. It's a huge role. Much accountability is already there through law enforcement and regulation of the bench. If that's not enough, we could use juries more often. Beyond that, we will have to trust our judges. They have usually been doing a good job anyway.

Every once in a while, a big legal case takes over the press. Murder, corruption, shareholder disputes, and Canadians stuck abroad eventually come before our courts. And when judges hand down their decisions, some people take issue with the outcome of the case. A common protest, especially among non-lawyers, is that the judges are unelected. How can the judge find that bus killer not criminally responsible? He is unelected! Or something like that.
If we take critics of the current judicial appointment system at face value, electing judges will ensure justice better. Presumably, it will work because judges will reflect values held by the majority. In the exercise of their discretion, judges will be more likely to apply those values and standards instead of principles alien to the majority of people. Access to justice, therefore, will increase because more cases will be decided justly.
According to Merriam-Webster, justice is the "maintenance or administration of what is just especially by the impartial adjustment of conflicting claims or the assignment of merited rewards or punishments." The law determines what is just, but sometimes a judge must use his or her discretion. In many cases, the law is ambiguous. A judge then has to choose one interpretation of the law. With so much discretion, the impartiality mentioned in the dictionary definition is crucial to justice.
If justice requires impartiality, no justice is possible without judicial independence. If somebody can influence a judge, a bias is possible, and the judge is not impartial any more. A simple example is bribing the court, and a more complex one is paying the court's salary. The courts should be independent from any party including the government or its agents. A more interesting question is whether the courts should be independent from the Parliament, provincial legislatures, and even the opinion of the majority of Canadians.
(to be continued)


B.C. civil, family courts reformed
---
(post sponsored by 
advicescene.com
)
Father ordered to pay $20,000 punishment
---
(post sponsored by 
advicescene.com
)