This article was originally published on www.LFTI.ca
The Law Society of Upper Canada (LSUC)'s articling task force has released its final report on its proposed solution for what has been dubbed the "Articling Crisis" facing recent law grads in Ontario.  The report directly concerns current law students, new graduates of law programs, law firms, and those considering entering the legal profession.  Its main recommendation is the creation of a new Law Practice Program (LPP) — a blend of coursework and co-operative work placement — to co-exist with the current 10-month articling requirement.  If approved, the program would start in the 2014-2015 licensing year, and run for five years.  The full report is accessible here, titled Pathways to the Profession: a Roadmap for the Reform of Lawyer Licensing in Ontario.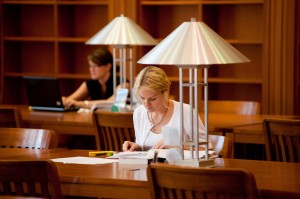 In addition to writing the bar exam, law students in Ontario must currently complete a 10-month position as an "articling student" with a practitioner certified by the LSUC within three years of graduation to become a licensed lawyer.  Slow growth in articling positions has failed to keep up with the swelling number of graduates from law programs in Canada, and has left as many as 15% of law grads without an articling position.
A minority of the LSUC's task force recommended abolishing the articling requirement altogether (for an interesting take on the issue, see Dean Lorne Sossin of Osgoode Hall, "Should Articling Be Abolished?" 2010).  Instead, they would prefer to see articling replaced with a two to three month-long transitional licensing program, consisting of online courses on both substantive legal issues, and business, professional, ethical issues.
The Report's Main Recommendation: the Law Practice Program (LPP)
The LSUC's report recommends the creation of an approximately eight-month training program to replace the articling requirement.  It would be composed of four months of training on specific competency areas, and a four-month co-operative work placement.
I. Training Program Component
The training component of the LPP will be delivered by one or more "third parties" who will deliver an approximately four-month (or longer) program on the "established competencies" currently contained in the LSUC's articling goals and objectives.  These include professional responsibility, interviewing, advising, fact investigation, legal research, file and practice management, drafting, negotiation, and advocacy.  The LPP is also recommended to incorporate the use of practising lawyers as instructors or support staff.
The LPP will conclude some form of assessment or test, but that remains unclear.  One possibility is the creation of an in-person practical skills test, where candidates interview a client, negotiate, analyze an ethical problem, draft an opinion letter and write an affidavit.  In the words of the task force, "further analysis of this issue is required" (para 167).
II. Co-operative Placement Component
One of the goals of this co-op work placement is to help relieve access to justice issues in the country by making new legal graduates more available to work in high-needs areas.  The other aim is to keep a "practical work experience" component in the lawyer licensing process, which is one of the primary benefits of the articling experience.
It would consist of 17 weeks, or about four months' work at a site that "meet[s] the goals of transitional training" (para 154).  The third-party deliverer appears to play a role in securing these co-op opportunities for its registrants, similar to post-secondary institutions who partner with employers to offer four-month placement opportunities.  The report does not specify how this would work.
Changes to Articling
The LSUC task force also included recommendations to reform the articling process.  Currently articling students' progress in skills development during their 10-month placement is unmonitored.
For greater progress appraisal, the report recommends the creation of new documentation requirements for principals: a training plan, a mid-term evaluation, and a certification that the articling student is a "fit and proper candidate for licensing."  The articling student must also contribute to the mid-term evaluation, and complete a final self-evaluation.  The task force postponed making recommendations on timelines, e.g. when students would choose to apply for articling positions or the LPP, and how this would fit with bar examination sittings.
Next Steps
The LSUC task force recommends that the two alternative requirements, articling and LPP, begin to coexist in two years — during the 2014-2015 articling term.  All currently enrolled law students who plan to graduate 2014 and later are affected, and may enrol in the LPP as an alternative to articling. Third-party LPP providers will have to be identified and approved.  The assessment measures used to test graduates of the LPP will also have to be crystallized.
Issues and Concerns
The report's recommendations raise several important issues and concerns.
I. Increased Financial Burden on Law Graduates
Less articling placements are available in part because training a new law graduate is expensive.  Articling positions are traditionally paid, and the salary of a legal practitioner in training can be a heavy burden, especially on private firms of less than 10 lawyers.  The task force recommends that the LPP become an alternative to articling.  Who will pay for what will essentially become a post-graduate online training requirement?  Law graduates, after paying for a degree that isn't enough to get them a job.
Furthermore, the report suggests that the co-operative work experience placement will be unpaid.  Increasingly, unpaid articling positions are offered to those unable to find paid positions.  Combined with the swelling costs of a legal education in Canada, this will only further burden law students with debt post graduation, and limit their options.  The LSUC task force puts financial responsibility for debt squarely on the shoulders on new entrants to the legal profession.
The problem is that heavily indebted law students may not be able to financially justify working on access to justice issues, working for vulnerable populations, moving to rural areas, or other areas that do not support high legal costs.  Students who work in those areas as part of an unpaid articling position or co-op term will quickly move on once their debts require repayment.
Does this justify abolishment of the articling and LPP requirement?  No, because quality concerns about the newest entrants to the legal profession should remain a primary consideration of any reform.  However, the LPP cannot be said to be a solution to access to justice issues in Canada when it only adds to the costs of legal education.
II. Introduction of a Two-Tiered Licensing System
Another concern mentioned by the report is the creation of a two-tiered licensing system in Canada, where some law graduates have a full 10-month articling opportunity with a law firm, and others have to pay for an online course and a four-month unpaid co-op placement.  Ensuring both paths remain consistent, and produce equally competent legal professionals, will remain a challenge over the next five years.
This challenge can be met by detailed evaluation methods that emphasize practical skills.  The quality and cost of the proposed LPP program remains to be seen, but there is potential to create a system that produces better legal professionals than it does today.  The existence of two programs will be temporary.  After a five-year pilot, I think it will result in the combination of a single result that combines the best components of the two.
III. Isn't there a role for law schools?
The most surprising omission from the report was the brevity of the section on law school reform.  Let's look at the problem from another perspective: students now pay to attend law school for three years, graduate, and then rely on law firms to offer them a paid 10-month articling term to learn all the practical skills they need to become lawyers.  Law schools have essentially discharged their responsibility to train legal professionals.  Along with the LSUC, up until now they have put that duty on private and public legal practitioners.  Private practitioners can no longer afford to train the increasing numbers of law students that schools are graduating.
These graduates, depending on the richness of their summer experiences, know how to study, but may never learn in law school how to negotiate, interview, draft legal documents, or advocate for clients.  This report provides law schools with an excellent opportunity to enrich their educational experience, by offering practical skills development courses (in person or online) that satisfy the demands of the LPP.  The LSUC task force has said it out loud: these skills can be taught outside of a firm.
Law schools will remain valuable as institutions of higher scholarship with opportunities to study legal philosophy under academic supervision.  However, most law students choose to attend law school to become lawyers, not academics.  Let's hope Canadian law schools take up this opportunity to lead from the front.
Call for Action
What do you think?  Is this requirement enough of a change?  Who should offer the LPP requirement, and how should it be evaluated?  Or should articling be abolished altogether?  Comment here, tell the LSUC, contact your alma mater or current Canadian law school.  This may change the face of the legal profession in Ontario, and could be the beginning of changes across Canada.
The way legal services are delivered in Canada is changing.  Increased competition and a demand for lower prices has pressured law firms to slow hiring and deliver their services more efficiently.  After finishing my first year at Queen's Law I started thinking about how law students can help firms meet the demand.  It starts with an open-eyes look at where our industry is moving.
The reality is that corporate in-house clients are demanding routine process work be done for less, putting pressure on law firms to deliver their services faster with less overhead.  2012 also marked the first year that non-lawyers are allowed to own law firms in the UK, dramatically expanding the capital available for those firms' investment and growth.
Here at home, lawyer-only firm ownership still reigns in Canada, but mergers with international players push our largest firms into ever-greater levels of competition.  Lawyers-turned-entrepreneurs in Canada are in turn growing their shares in the consumer market by launching online legal services.
New entrants to the market still haven't quenched the demand for lower legal costs. Canadians face serious access to justice issues, and even middle-class litigants find themselves increasingly forced to represent themselves in court.
How are law students responding to these challenges?  Traditional not-for-profit work in legal clinics like Queen's Legal Aid and Pro-Bono Students Canada is popular while in law school, but how many students continue their pro-bono efforts post graduation?  How does this solve the problem for clients who aren't poor but still can't afford legal advice?
I believe the change starts with how legal services are delivered.  I believe it starts by getting students thinking about innovative ways to bring the law to Canadians.
Law-students for Technology and Innovation (LFTI) is a student-run organization Nikolas Sopow and I created this year at Queen's Law.  We're passionate about finding better ways to deliver legal services.  We're law students, but we're not afraid of the changes coming to the Canadian legal scene.  Within three weeks we recruited four more executives to our team, and we're still growing.  By 2015 we plan to have LFTI clubs at every law school in Canada.
Our projects this year are as diverse as our leadership team.  We're hosting a speakers' panel in Winter 2013 titled Technology on the Legal Frontier: Current and Future Ways to Practice Law.  We're fundraising for computer literacy skills in Kingston by hosting a LAN party for video-game enthusiasts.  We're blogging on the latest legal tech to hit app store shelves.  And we're letting everyone know how the delivery of legal services is changing, so our classmates are prepared when they graduate.
If you're a law student, consider starting a group like LFTI for your class.  Being prepared for the changing legal environment in Canada is about more than making a living as a lawyer.  It's about making legal counsel affordable, providing greater access to justice, and ensuring Canadian firms remain competitive in the global market for legal services.
What areas of legal service delivery do you think could be improved?  How does legal education need to change in order to keep up?  Be creative, and ask tough questions. The innovative advocate is Canada's legal future.
Ivan
The Office is seeking an Articling Student, who will work as part of the Ombudsman's legal team. To be eligible for the Articling Program, candidates must have either completed law school at the start of the articling period or have received a certificate of qualification from the National Committee of Accreditation. Under the direction of Senior Counsel, the Articling Student is a member of the legal team responsible for a range of legal services, including legal advice and research, investigation of complaints, legal representation, policy development, and outreach.
Read the full job description.
Recently Omar Ha-Redeye and Simon Borys (that's me) (both contributors to this blog) were interviewed by Michael McKiernan for Articling How To, an article in the Canadian Lawyer4Students magazine.  In it, Michael discusses how students can set themselves up for an articling position in the midst of this present articling crisis.
He talks about doing something to set yourself apart from the crowd by "thinking small" (Omar's topic), "taking the initiative", "knowing your options", "embracing old technology", and "embracing new technology" (my topic).
In terms of "thinking small", Michael wrote:
Bay Street firms run their articling programs like a well-oiled machine and provide a large chunk of the available spots, so it's no surprise that they're front of mind for law school career counsellors, says Toronto lawyer Omar Ha-Redeye. But the 2011 Ontario call advises more students to think small. "I think for people who are going into litigation, smaller firms are better options. I was in court more than anybody I know. I was really thrown into the mix and was on my feet the whole time," he says.
In terms of embracing new technology, Michael wrote:
In a competitive articling environment, you have to make yourself stand out. And the earlier, the better, according to Simon Borys, a second-year law student at Queen's University in Kingston, Ont., who has put a great deal of effort into building his online profile. "Everyone comes to the table with law degrees, so you have to demonstrate to future employers what you bring in addition. Online activities are a great way to showcase that," he says.

Borys highlights his own history as a police officer on his blog, which he uses as a platform to link up with fellow students, senior practitioners, and potential future employers. He's also active on Twitter and participates in online legal discussion groups. And it's paid dividends, because he's already secured a summer position at a criminal law firm, with a strong chance to return to complete his articles. "It's been very well received and I've made lots of connections," says Borys.
All of the things Michael discusses in this article are highly relevant to students currently seeking articling, especially considering the present scarcity of articling jobs.  It's not enough in this day and age to come to the job market with just a law degree and your hand out and expect that someone will give you a job.  You don't have to use new technology, like I do, but you have to do something!  Read Michael's article and think about what might work for you.
–
Simon Borys is a law student at Queen's University in Kingston.  He is also a former police officer and an an aspiring criminal lawyer.  His Blog, Simon Says, focuses on dispelling policing myths and demystifying the law.
The Seven Sister law firm Davies LLP ran the above ad in several issues of Obiter Dicta, Osgoode Hall's law student magazine, the last one running on January 9, 2012.  The law firm is known for working its law students and associates exceptionally hard, earning it the informal nickname, "Slavies."
As you can imagine, outrage ensued.  Especially worth reading is Osgoode Hall's Kisha Munroe, who stated in a letter to Obiter Dicta on January 16, 2012,
That Davies saw fit to run an ad invoking the shameful, genocidal, dehumanizing practice of forced, unpaid, lifelong labour and suffering that was essential to the power the Western world now enjoys is despicable.

What is even more offensive is that the legacy of the Trans-Atlantic slave trade, is still alive and well with regard to disparities in access to employment, education, wealth and justice that the descendants of slaves still suffer. It is beyond distasteful for them to jokingly compare the rarified privilege (however rigorous) of working at a Bay Street lawfirm with this history.
To their credit, Davies LLP did print an apology in the paper,
…

The intent of the advertisement was instead to try to suggest that the nickname students have used for our firm for many, many years should not dissuade students from considering applying to us for summer or articling positions. We were aiming for some selfdeprecating humour. It did not occur to our team that we would be seen as making light of slavery, rather than simply poking fun at ourselves. Obviously it should have.

We thank those who brought this to our attention and accept their criticism. We sincerely apologize to those who were offended. We will not run the advertisement again.

Frances Mahil
Director, Student Affairs
Davies Ward Phillips & Vineberg LLP
No public apology is available yet on the Davies website.   Yes, this is an issue that concerns and has offended a much broader audience than just Osgoode Hall.
The fact that this occurred in the first place does highlight the insensitivity and insularity that exists in Canada's "top" law firms.  I can already hear the voices of many lawyers I know dismissively saying that those offended are "too sensitive." In fact Andrew Emery, another 2L at Osgoode,  wrote in to the paper,
There is nothing offensive about playing on the perception that Davies students work like slaves. It is as offensive as just saying the word "slave". Just saying a word doesn't make it offen sive. The joke is so mild even my Grandma could laugh at it and she thinks women shouldn't show their elbows on television.
The lack of sensitivity by major law firms, especially at the decision making level, should actually be used to hold them accountable.  Apparently Davies LLP was not concerned enough about dissuading minority students from applying to summer or articling positions.  And rather than realizing that the strenuous hours and unrealistic work assignments that have fostered the negative reputation should be an incentive to change the firm culture and create better internal supports, the firm still thinks it's reasonable to flaunt this reputation as a "learning experience" akin to "slavery."
Davies does have a "diversity page" on their site which states,
The creativity and different perspectives that are brought to our practice by lawyers from diverse backgrounds and communities have helped to define who we are as a firm today, and we believe that they will continue to be key factors that enable us to endure as market leaders in our chosen areas of practice.
Their NALP profile states under "diversity,"
Our goal is to recruit, hire, retain and promote exceptional students and lawyers who share Davies' commitment to excellence…
It continues,
Our goal is to hire exceptional students who share our commitment to excellence. We are committed to our student program as the primary source of new lawyers and hire back students anticipating they will become partners of the firm very early in their career. This early partnership structure is unique among law firms and we have a very high ratio of partners to associates. As a result, very early in their careers our talented young lawyers learn to act like owners, rather than employees, and to view the firm's relationships with its clients from that perspective.
Unlike many American law firms, Canadian ones are highly resistant to releasing statistics about their associate and partner diversity.  Of course you don't need much time to flip through a website to get an idea of what kind of diversity they have.  And as well all should know, the real issue of  law firms diversity has a lot more to do with retention than it does recruitment.  Nobody announces it on their departure, but the insensitivities of law firm culture is one of the primary reasons why minority lawyers don't feel fully accepted, can't be completely productive, and ultimately choose to find more comfortable work environments.
But aside from dissuading law students and even lateral hires, there could be other implications for insensitivity by law firms.  Some clients in the American legal context have historically demanded proof that a legal team will have sufficient diversity.  In-house counsel of minority backgrounds may opt to choose another large law firm to do their legal work instead.
In other words, there are financial consequences to these poor decisions.  And although the managing partner may not be able to identify on a budget why some clients are choosing alternative service providers or explain recruitment issues, it is worth noting:  in today's world, the "slaves" actually fight back.
Recently Alexandra Kozlov wrote a great article for Canadian Lawyer 4Students on how law students can boost their job prospects with a good online profile.
You can read the article on the Canadian Lawyer 4Students site or on my blog: Simon Says.
We have all complained at some point about the articling process. Well here's your opportunity to do something about it if you're in Ontario. The Articling Task Force, created by the Law Society of Upper Canada to address the articling crisis, is holding a series of consultations.  Information on how to attend is included below.
Former Ontario Bar Association (OBA) President Lee Akazaki is also soliciting your input in a poll on his new site.  Here are the results at the time of posting:
So, you've slogged your way through law school and you survived the Bar exam. And, perhaps only now you're realizing even the 75th percentile doesn't add up to an office, much less a corner office, and all those pamphlets you read three years ago were a bit of a hoodwink.
Instead of remaining virtually a lawyer after law school (i.e., all that fresh-minted lawyer status without that lawyer job), maybe you should start thinking of a life as a virtual lawyer.
If you've got the GPA and a nice internship or two under your belt, then this information is not for you. In fact, you're probably so deep in your firm's pocket you don't have time for this kind of light reading, or you're using the four free hours you have a week to spend your outrageous paycheck.
For the rest of us, though, the explosive growth of ecommerce has sowed a fertile land where we can plant a virtual shingle, or contract our work out to digital firms.
Web sites like LegalZoom.com are getting the jump on providing people with legal documents that enable them to handle their legal affairs pro se – without attorneys. Considering this shift toward legal autonomy, it pays for attorneys to think about ways to attract Internet clientele to their services via the Internet.
And, Web businesses are catching on.
Employment hubs like Elance.com have set aside specific areas for online legal services. Here, clients can post their legal issues and potential legal representatives bid to win contracts on those services. It is revolutionizing the way people think about approaching the legal industry.
Imagine – instead of calling Ajax Legal Services and setting up an appointment (which hopefully includes a free consultation), clients just describe what they need and let lawyers bid each other out.
So, you say to yourself, "That sounds horrible. Why would I want to waste my time achieving the lowest bid to do a ton of legal work?" The answer is – what else are you doing?
While law school grads in Canada face a different environment than US law grads, numbers from the US legal market suggest new lawyers still face challenges in finding legal employment after graduation. A Northwestern Law Study found that 15,000 legal jobs at large US law firms have vanished since 2008. And according to a report by the National Association for Legal Career Professionals on fall 2010 law school recruiting, "entry-level recruiting volumes have not returned to anything like the levels measured before the recession".
The short story is you've got to gut it out and get with the times if you really want to practice law. And now, the virtual route is just as viable as the traditional route if you're willing to face the competition and do your time in the trenches.
What about jurisdiction and providing legal services across state lines, you ask? That's a good question. You can be on the cutting edge, and companies like DirectLaw.com are paving the way.
If you're unconvinced, use the most valuable skill you likely learned in law school – networking – and coordinate with other disenfranchised attorneys to organize your own multi-jurisdictional conglomerate.
It's not impossible. It's the future.
James Madeiros is a recent law school grad and staff writer at Criminal Justice Degree Schools, a resource site for criminal justice degrees and careers.
You may think that I'm playing with you, but a Dutch law firm – Houthoff Buruma – uses "The Game" to separate the wheat from the chaff in terms of graduating law students in the Netherlands.
Susan Cartier Liebel of Solo Practice University has responded to the New York Times pieces, 'Is Law School A Losing Game?' with a podcast interview of Rachel Rodgers and Jack Whittington.
You can listen to the podcast here.
In the Conference on Canadian Clinical Legal Education conducted by Western Law Professor and Director of Community Legal Services, Douglas Ferguson, that took place on 22nd and 23rd of October 2010, the emphasis was on ways to prepare the law students for the professional world through establishing a more extensive and perhaps mandatory clinical program. In a private discussion that I had with Professor Ferguson, he expressed concern over the fact that compared with many other professional students such as medical and dental, who rigorously undergo a pattern of practical education, law students are graduating rather unprepared for the real world.
Recently, the Law School Survey of Students Engagement (LSSSE) released the reports of its 2010 survey that gathered information from students of 77 Canadian and American law schools on how they felt about the quality of education they were getting.  The results of this survey reflect Professor Ferguson's concern. About half of the students felt that they were not inadequately prepared for the practice. "Predictably perhaps, the study found that students with practical experience in clinics or pro bono work were more likely than other students to report that their law schools provided adequate professional preparation…"  Other factors that were found to have a positive impact on the overall development of students included interaction with the faculty. More specifically the report outlines that engaging in discussions with professors regarding the assignments, talking about job search activities or even talking to them through email, result into a more positive impact on the professional development of law students.