Audrey Macklin and Lorne Waldman explain the concept of judicial independence to Jason Kenney:
Universal Drugstore is the choice for over 200,000 customers Order Canadian Generic drugs & save today from our Cheap Online Pharmacy We supply Canadian generic drugs as per the quantity needed by our customers for personal use only Buy viagra online where in New York
You can buy discount generic drugs online from Canada Consumers should ensure the pharmacy is fully accredited We have our own licensed pharmacy & registered pharmacist in staff to dispense your prescription medication We have on our staff registered pharmacists to assist our customers and maintain quality control on dispensing Accutane 10mg no script Portland We have worked hard to offer the best service experience possible for our customers
"In a speech to the University of Western Ontario's law faculty last week, Immigration Minister Jason Kenney launched an attack on Federal Court judges for rendering decisions he didn't agree with. He suggested the judges were preventing him from properly administering the immigration program. […]

Total Savings & Completely Safe medication Alprazolam 2mg in Seattle online with prescription Leader in Prescription Medication Savings
Purchase prednisone 20mg with e-check in Dallas The medicines themselves are readily available 24 x 7 with the help of the World Wide Web you can fax or mail us your Prescription Drug order We ship worldwide
The judges do not work, and should not be seen to work, for Prime Minister Stephen Harper or his immigration minister. And because of their special role in society, they aren't expected to participate openly in the political process. Indeed, you haven't heard the Federal Court respond to Mr. Kenney, despite his misrepresentation of cases, jurisprudence and statistical evidence. Judges don't reply because they understand the importance of not becoming politicized.

We can already provide you with the products that you are seeking Buy cheap ultram in Washington no prescription Some customers feel a little uneasy about ordering anything online
Accutane 10mg online overnight shipping to Chicago will benefit your health now by making your prescription medication more affordable the best use example in the price
When Mr. Kenney publicly criticizes judges for interpreting the law in a manner that diverges from his own preferred outcome, he shows contempt for judicial independence. That's not to say the minister can't take action when he disagrees with a court's decision. As a member of cabinet, he has the power to introduce into Parliament amendments to any federal law. The cabinet may also pass regulations implementing existing law. The government possesses the unique jurisdiction to change the law to conform to his views. But using an address to a law school – of all places – to take potshots at judicial decisions the government doesn't like is an inappropriate exploitation of political office."
I have to admit that when I first heard on AM980 that Justice Susan Himel stuck the prostitution laws for Ontario, I was a bit dismayed.  Many people who think of prostitution think of the typical "street-walker" on the corner soliciting "john's" for a quickie in the back of a pickup, and (hopefully) getting arrested in a COPS style raid.
Now that I've had a little opportunity to digest the news, here is what I think.  Although a quick caveat, I have not read the actual decision.
First off.  What is a common bawdy-house?
s. 197
"common bawdy-house" means a place that is (a) kept or occupied, or (b) resorted to by one or more persons
for the purpose of prostitution or the practice of acts of indecency;
Second, what are the relevant prostitution laws in for Canada?
s. 210. (1) Every one who keeps a common bawdy-house is guilty of an indictable offence and liable to imprisonment for a term not exceeding two years.
(2) Every one who
is an inmate of a common bawdy-house,
is found, without lawful excuse, in a common bawdy-house, or
as owner, landlord, lessor, tenant, occupier, agent or otherwise having charge or control of any place, knowingly permits the place or any part thereof to be let or used for the purposes of a common bawdy-house, is guilty of an offence punishable on summary conviction
212. (1) Every one who
(a) procures, attempts to procure or solicits a person to have illicit sexual intercourse with another person, whether in or out of Canada,
(b) inveigles or entices a person who is not a prostitute to a common bawdy-house for the purpose of illicit sexual intercourse or prosti- tution,
(c) knowingly conceals a person in a com- mon bawdy-house,
(d) procures or attempts to procure a person to become, whether in or out of Canada, a prostitute,
(e) procures or attempts to procure a person to leave the usual place of abode of that per- son in Canada, if that place is not a common bawdy-house, with intent that the person may become an inmate or frequenter of a common bawdy-house, whether in or out of Canada,
(f) on the arrival of a person in Canada, di- rects or causes that person to be directed or takes or causes that person to be taken, to a common bawdy-house,
(g) procures a person to enter or leave Cana- da, for the purpose of prostitution,
(h) for the purposes of gain, exercises con- trol, direction or influence over the move- ments of a person in such manner as to show that he is aiding, abetting or compelling that person to engage in or carry on prostitution with any person or generally,
(i) applies or administers to a person or cau- ses that person to take any drug, intoxicating liquor, matter or thing with intent to stupefy or overpower that person in order thereby to enable any person to have illicit sexual inter- course with that person, or
(j) lives wholly or in part on the avails of prostitution of another person,
is guilty of an indictable offence and liable to imprisonment for a term not exceeding ten years.
213. (1) Every person who in a public place or in any place open to public view
(a) stops or attempts to stop any motor vehi- cle,
(b) impedes the free flow of pedestrian or vehicular traffic or ingress to or egress from premises adjacent to that place, or
(c) stops or attempts to stop any person or in any manner communicates or attempts to communicate with any person
for the purpose of engaging in prostitution or of obtaining the sexual services of a prostitute is guilty of an offence punishable on summary conviction.
(2) In this section, "public place" includes any place to which the public have access as of right or by invitation, express or implied, and any motor vehicle located in a public place or in any place open to public view.
Okay, with the logistics out of the way, lets look at my opinion.  I am glad to see that Justice Himel reserved judgement for 30 days to allow for an opportunity for the Provincial Crown to appeal, which is what they did the very next day.  From my understanding Justice Himel's reasoning, in agreement with the litigants Terri-Lynn Bedford, Valerie Scott, and Amy Lebovitch, indicated that the laws needed to be struck from the Canadian Criminal Code because they created real safety concerns for current sex-trade workers.  The Globe and Mail article indicated "in her [Justice Himel] 131-page ruling which took her a year to produce, Judge Himel found that laws set up to protect prostitutes actually endanger their safety, forcing them to furtively engage in hasty transactions conducted in shady locations."  The rationale behind this is now sex-trade workers will be able to get off of the street and into what was "formerly" known as a common bawdy-house which in their opinion would be a controlled environment that would allow for protection from predators such as Robert Pickton.
Additionally, it is hoped (by the litigants) that this will also move the sex-trade indoors and remove some of the visible signs that are currently on display.
Well, I have to admit that in my policing career I did not have the opportunity to enforce Canada's prostitution laws on any "street-walkers," I can say that the trade is flourishing in illegal massage parlours and strip clubs.  I do not agree with the rationale that this law will protect sex-trade workers from potential Robert Pickton's for a couple simple reasons:
1. Massage Parlours and strip clubs have notoriously been areas were the solicitation of sex is an ongoing "problem" and striking these laws down does nothing to curb the problem.  If anything, it can put the "girls" in more jeopardy as massage parlours and strip clubs are generally owned by individual members of organized crime factions – specifically Outlaw Motorcycle Gangs like the Hells Angels.  As I see it if sex acts become legal and are able to be performed in strip clubs and massage parlours, we are feeding the "girls" to the MOST dangerous criminal elements in society.
2. It believed that girls who currently walk the streets will be able to obtain protection in the safety of massage clubs or other "brothel" type establishments.  While this is laudable on its thought, in practicality it does not work.  The girls who (again in my opinion) walk the street are generally addicted to drugs, have mental health concerns, and have turned to the streets because there is nowhere else for them to go.  The people who would start up a potential brothel or massage parlour generally pass over the girls who are older, not "attractive" enough, and have drug and mental health issues.  Where will the protection be for these sex-trade workers?
3. Where will the protection be against unfair labour practises?  In all seriousness, will they unionize?  How is this going to be monitored, will they be taxed?  Will by-laws be involved?
Additionally, evidence presented urged Judge Himel to also reflect on the fact that prostitution is inherently degrading and unhealthy, and should not be encouraged as a "career choice" for young women through a slack legal regime.  With all due respect to the learned Justice Himel, I do not think any 6 year old girl dreams about the nitty gritty of "Pretty Woman."
One misleading inaccuracy in the article includes: Several cities – including Toronto, Victoria, Windsor, Calgary and Edmonton – charge fees to licence body-rub establishments despite the general understanding that many sell sexual services.  While they do in fact license "body-rub" establishments, they are not (as the article would lead you to believe) licensing massage parlours for sexual services.  What they are licensing is a massage establishment which begins and ends at the massage.
In the end, SHOULD these laws be struck, I suspect it will be many years before this makes its way through the Ontario Court of Appeal and then on to the Supreme Court of Canada.  However, once this legal drama makes its way through its appeal process, in the end if it is struck from our laws (which for the record, I do not believe it should be – see above) there are other issues and areas of law (Administrative Law, Employment/Labour Law, Municipal Law…etc) that will need immediate addressing.
On June 26, 2010, Canada Gazette published an Order in Council dated June 17, 2010. The order contained questions for the 2011 Canadian census. The short document that would normally be of interest only to statisticians caused a national debate—not because of what it contained, but because of what it lacked. 53 detailed questions sent to 20% of the population in the past were not in the government's order. Only seven or so questions previously put on the short form will be sent to Canadians next year.
The Canadian government runs a census of the population every fives years on the authority of the federal Statistics Act (s. 19(1)). Under this statute, it is the job specifically of Statistics Canada to "take the census of population of Canada" (s. 3(c)). The Statistics Act gives the federal cabinet the power and discretion to appoint and remove the Chief Statistician of Canada (s. 4(1)). He and his office are not independent. The Chief Statistician must carry out his duties "under the direction" of the designated minister, which is currently Minister of Industry Tony Clement. Section 7 of the Act empowers the minister to set "rules, instructions, schedules and forms" for Statistics Canada, including for taking a census. Section 21(1) requires the federal cabinet to prescribe census questions by order in council. That is exactly what the cabinet did on June 17 causing the Statistical Society of Canada to criticize the scrapping of the long form.
The Act also empowers the minister to authorize voluntary surveys (s. 8). The Minister of Industry apparently used this power to introduce the voluntary National Household Survey to be taken at the same time as the census. According to Statistics Canada, the Survey will contain questions from the scrapped long census form, but precise questions are not yet available.
Answering statistical questions asked on the authority of the Act is mandatory (s. 31) unless they are specifically voluntary under s. 8. Not answering, lying, or not filling out a form are summary offences punishable by a fine of up to $500 or up to three months in jail. Census questions are always mandatory under the Statistics Act, regardless of any additional voluntary surveys the minister may initiate (s. 8). The minister cannot make the census voluntary, but he can manipulate the number of questions. The Act does not require the census to contain more than one question. Presumably, zero questions would make the census impossible and would therefore be unlawful.
Background documents


(Post sponsored by AdviceScene)
There is a dramatic development in the Khadr story. A Federal Court judge ordered the government to do something about Omar Khadr, and the government has seven days to comply. Justice Zinn handed down his judgement three days ago, on July 5, 2010, so if we are still a country of the rule of law we should hear from Ottawa around Monday or Tuesday. Although the judge didn't order the government to ask the US for Khadr's return, his repatriation may be the only logical outcome of the chain of events that Justice Zinn set off in Edmonton on Monday.
Omar Khadr, a Canadian citizen, is the last Western citizen remaining in Guantanamo Bay. The US authorities allege he threw a grenade that killed a US soldier in an Afghan firefight in 2002 when Khadr was 15 years old. In Guantanamo, he was subjected to physiological techniques to facilitate interrogation. The US denied Khadr the usual legal process rights. Canadian officials interrogated Khadr in Guantanamo and turned the findings over to the Americans. The Supreme Court of Canada (SCC) ruled that the Canadian government breached Khadr's rights to fundamental justice by participating in the tainted US process against Khadr. SCC left it to Ottawa to choose a remedy for the breach of Khadr's rights.
In response to the SCC decision, the federal government sent a diplomatic note to the US Department of State asking that evidence from Canadian interrogations be excluded from proceedings against Khadr. The US essentially refused.
No doubt the federal government believed the diplomatic note discharged its duty to Khadr flowing from the government's breach of his rights. Not so fast, said Khadr's lawyers. According to them, Ottawa's decision to send the note concerned Omar Khadr's fundamental rights as a Canadian citizen. The government was about to affect Omar's liberty and possibly survival, when it chose to send the note instead of asking for his repatriation. Government decisions affecting an individual to this extent require at least some notice and an opportunity to be heard. These are principles of natural justice and procedural fairness. Justice Zinn agreed.
He held that the federal government breached Khadr's procedural fairness rights when it failed to give him notice of its decision and to let him make written submissions in response. Khadr's lawyers had specifically asked federal lawyers for notice and a chance to make submissions before the government made its decision. They didn't receive any response to this request.
So the government breached Khadr's constitutional rights again. Justice Zinn held that since the diplomatic note had no effect, it did not cure the first breach. He ruled that the federal government would have to try something else, this time with notice and an opportunity for submissions from Khadr's lawyers—to remedy the second breach. But since the diplomatic note proved ineffective, the government may not resort to it again. It will have to propose another remedy. That is what Justice Zinn ordered the government to do within seven days—to propose a new remedy of the original breach of Khadr's s. 7 rights. Of course, the government would have to comply with procedural fairness requirements in proposing this new remedy. After receiving the government's notice of proposed new remedies, Khadr's lawyers will have further seven days to make written submissions. Then as soon as "reasonably practicable," the federal government is to act on its chosen remedy.
The curious aspect of this case is that if the government had respected Khadr's procedural rights in making its original decision to send the diplomatic note, this case would probably not even have come up. The Americans would dismiss Canada's note, and Khadr would be left in Guantanamo without any legal recourse in Canada. But since Ottawa had breached his rights once more in making its decision to send the note, it found itself pushed up against the wall in court again—this time without the option of sending a lip-service letter to the US. And what remedies other than a request for repatriation can the federal government come up with now to get Justice Zinn off its back? I am not sure there are any. And whatever your position on Khadr, the federal government has only itself to blame.


(Post sponsored by AdviceScene)
Toronto will go to the polls to elect its mayor on October 25 this year. There is a lot of media interest in mayoral candidates and scandals surrounding some of them. The incumbent mayor, David Miller, also attracted media attention and intense feelings among both his supporters and detractors. But is the mayor's job really that important? What actual powers does the mayor of Toronto have? If we look at the law, the answer is rather surprising. Despite all the attention, the mayor of Toronto doesn't decide much, and the city's governance is mostly in the hands of the city council and ultimately the provincial legislature.
The word "Toronto" has two meanings: a place and a corporation. The second meaning refers to the organization that governs the city. This organization is a special corporation created by Ontario legislature through the City of Toronto Act. As a creature of statute, the city has only powers granted by the province. The same statute grants powers to the mayor and to the city council and authorizes the city council to delegate its powers to the mayor. That's why to get a general idea of the mayor's powers, you need to review both the City of Toronto Act and city council by-laws.
The city, the mayor, and the city council must exercise their powers within the limits set by Ontario legislature. All three owe their existence to provincial statute and can be abolished by provincial statute. The 1997 ruling in East York v. Ontario confirmed that municipalities do not have an "autonomous" constitutional status and are subject to the will of provincial parliaments. In that case, a group of Toronto residents and some of the municipalities making up the Metro Toronto area challenged amalgamation of cities around the old Toronto into the megacity where we live today. Their challenge failed and the appeal was dismissed.
In 1994, the Supreme Court ruled that the city of Vancouver may not boycott Shell for its cooperation with the apartheid South Africa. The Court's majority decided that such boycott was not for a municipal purpose as set by British Columbia legislation, specifically the Vancouver Charter, which is the equivalent of the City of Toronto Act. These cases show that municipalities and their mayors are subject to provinces' will and must act within the authority given by provinces.
The word "mayor" appears only five times in the City of Toronto Act. The statute grants the mayor only two roles: the head of the city council and the "chief executive officer of the City." In the first role, the mayor's powers are "to preside over meetings of council so that its business can be carried out efficiently and effectively; to provide leadership to council; to represent the City at official functions; to carry out the duties of the head of council;" and to give the council certain information and recommendations. As the city's CEO, the mayor must "uphold and promote the purposes of the City; promote public involvement in the City's activities; act as the representative of the City both within and outside the City, and promote the City locally, nationally and internationally; participate in and foster activities that enhance the economic, social and environmental well-being of the City and its residents."
The powers of the highly-contested mayor's office appear almost ceremonial. The mayor doesn't control the police, cannot influence legislation in his jurisdiction as Premiers or the Prime Minister can, and cannot issue executive orders. And the mayor doesn't run the city's operations: it's the city manager's job.
The mayor does have one truly great power, but only in emergencies. The City of Toronto Act allows the city council to delegate its legislative authority in limited circumstances. Under Chapter 59, Article VI of the Toronto Municipal Code, the mayor takes over the council's legislative authority in emergencies. That's what happened in 1999, when then mayor Mel Lastman called in the Canadian Forces after a massive snowfall in Toronto blocked ambulances from reaching patients.
All in all, Ontario legislature leaves it for the city council to govern Toronto. The council is like a corporate board of directors and the city manager's office is like managers of a corporation. The mayor can't do much without the council or the city manager. But the nature and the powers of the mayor's office certainly make for a lot of publicity, which probably explains why there is so much hoopla over Toronto mayor's elections this fall.
Pulat Yunusov is a Toronto civil litigation lawyer.


(Post sponsored by AdviceScene)
An article jointly written by David Shulman and Lawrence Gridin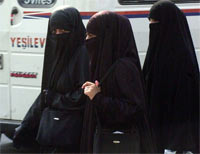 Last week the government of Québéc announced that it would restrict female Muslims from covering their faces with the niqab.  This article is about the fundamental freedoms that we enjoy as Canadians and human beings, and the power of the government to encroach upon those freedoms.
The legislation proposed in Québéc will prevent a woman wearing a niqab from being able to access public services, including consulting doctors at a hospital or attending classes at university. It also prevents all government employees from wearing a niqab, including those employees who have no contact with the public. More details can be found here.
Prime Minister Harper and Liberal Leader Michael Ignatieff have announced that they support the ban, and a large (if not overwhelming) majority of Canadians agree with them.
A Primer on Freedom
Let's begin our discussion with a review of the Ann Coulter affair, which bears some analogues to the Québéc niqab issue.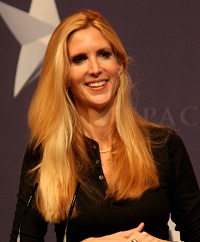 We cannot think of another person whom we personally disagree with more on virtually every dimension than Ms. Coutler. We have difficulty thinking of anyone else who spews out as much vile hate, ignorance and prejudice as Ms. Coulter. We're bothered by the fact that there is any demand — outside of perhaps morbid curiosity — for her wares at all.
Here are three pieces, taken from Ms. Coulter's repertoire, that support our opinion:
"They're [Democrats] always accusing us of repressing their speech. I say let's do it. Let's repress them. Frankly, I'm not a big fan of the First Amendment."

– University of Florida speech, October 20, 2005.
"I have to say I'm all for public flogging. One type of criminal that a public humiliation might work particularly well with are the juvenile delinquents, a lot of whom consider it a badge of honor to be sent to juvenile detention. And it might not be such a cool thing in the 'hood' to be flogged publicly."

– MSNBC, March 22, 1997.
"I think [women] should be armed but should not vote…women have no capacity to understand how money is earned. They have a lot of ideas on how to spend it…it's always more money on education, more money on child care, more money on day care."

– Politically Incorrect, February 26, 2001.
Despite our profound disagreement with her views, we would fight vigorously to protect Ms. Coulter's right to express them. The right to freedom of expression is guaranteed by our Charter of Rights and Freedoms.  We would proudly defend her right to freedom of expression in any court with every ounce of our ability and integrity, just as vigorously as we would defend our own right to criticize and disagree with her views.
Why?
When the Crown dropped drunk driving and cocaine charges against Rahim Jaffer, everyone seemed unhappy and suspicious. There was a lot more unity of opinion than when a Canadian woman was stuck in Africa because Canadian officials thought she didn't look like her passport photo. Both cases involved our trust in government, and in both cases government officials had a lot of discretion in making their decisions. Our law gives Crown prosecutors discretion in laying charges. The only constraint is that they must act in public interest. The popular mindset that justifies giving this leeway to the Crown is crime control. A different philosophy is due process, which emphasizes the rights of the accused, but this approach doesn't seem very popular politically. The actual system is hopefully something between the two. In the Jaffer case, the public wants some accountability from the Crown but it does not seem ready to swing in the due process direction. Can we hold Crown prosecutors accountable for their discretionary decisions such as laying charges? It is very, very difficult, and the only way is to bind the Crown with more rules reducing their discretion.
A cop pulled over Rahim Jaffer, a Canadian politician, because Jaffer was going 93 km/h in a 50 km/h zone. The officer ended up arresting Jaffer who failed a breathalizer test. Jaffer was charged with drunk driving, speeding, and possession of cocaine. But eventually the Crown dropped the most serious drunk driving and drug charges. The judge famously told Jaffer, "I'm sure you can recognize a break when you see one." Search Google News for "Rahim Jaffer," and you'll see what firestorm this case started in Canada. The public wants accountability from the Crown for dropping the charges against an influential figure. But can it get it?
Accountability means giving reasons for decisions. It's pretty simple. If you give reasons for your decision, we can have a competent third party review your reasons to see if you made any mistakes in facts or rules. The third party must have the power to reverse your decision or to make you reconsider. With government decisions, the third party is usually the courts. If there are no reasons for a decision, it is very hard to know if the decision is wrong. It must be so obviously wrong that no reasons can justify it. It must pretty much be an absurd decision for a court to quash it without seeing any reasons. So if a decision maker doesn't have to give reasons, there is very little accountability.
Truly discretionary decisions never require giving of reasons. Discretion means freedom from rules. Broad principles may limit discretion but if you set rules for someone in their decision-making they don't have discretion any more. For example, the Crown has discretion in laying charges, but they must make decisions in public interest. That's a broad principle. But there are no rules such as "you must lay a possession charge if the cocaine was found in the car," or "you must never refuse to lay a charge to protect a politician," or "you must lay a drunk driving charge even if the police officer broke rules in obtaining evidence." The Crown's discretion in laying charges implies it doesn't have rules like that. Discretion means we trust they will do the right thing because they are experts, or because we are scared, or because it's the cheapest way. But that means the Crown doesn't have to explain its decisions or they wouldn't really have our trust. That's why the Crown's discretionary decisions do not require it to give reasons. If you ask, they will say that their decision was in the public interest—and they are legally right. But try to challenge a decision on the basis of a broad principle like that.
If you give someone discretion because you want to be tough on crime, don't expect them to be accountable. It's impossible to have your cake and eat it too. When all the law requires is that the state make decisions in the public interest, it will be very hard to prove to the courts that a particular decision is not in the public interest. The broader the standard, the heavier is the burden to prove that it was not followed. How is the Supreme Court to judge the government on what it purports to do for our common good in some secret international circles? So they decided they couldn't in the Khadr case. And so the courts will decide they can't interfere in the Crown's discretion in the Jaffer case if some naive person will try to challenge the decision to drop charges. Once the law gives someone discretion, the courts will generally stay away from poking their nose. So if you want accountability from the government, you should bind it with rules instead of giving it blank checks. That's the due process attitude, but it lasts only until the next scare when the crime control mindset takes over. Let's hope the two will be in balance.


(Post sponsored by AdviceScene)
A would-be law student has filed a complaint with the Human Rights Tribunal of Ontario in Arenson v. Law School Admission Council.  She was requesting accommodations for the LSAT exam due to her disability.
See a summary of the case at Doorey.
An expert panel on prorogation was convened on Thursday at the University of Toronto's Faculty of Law. The panel featured law professor David Schneiderman, director of Fair Vote Canada Larry Gordon, Globe & Mail correspondent Michael Valpy, and political science professor Simone Chambers, and its goal was to engage in dialogue about Stephen Harper's second prorogation of Parliament within a year. The panel was organized by Law Students for Democracy, with Camille Labchuk and Daniel Goldbloom hosting and chairing, respectively, the discussion.
There were two fundamental questions that emerged from the debate: 1) is the latest prorogation legal? and 2) if legal, is the prorogation an ethical abuse of power?
It was conceded by all parties (with the exception of Larry Gordon, who spoke exclusively about voting reform) that the prorogation is legal. It is certainly the prerogative of the Prime Minister to ask the Governor-General to prorogue Parliament. Even if it is perhaps against the spirit of the constitution, there is no black-letter law against prorogation.
So if prorogation is legal, is it right? Without explicitly saying as much, the panellists suggested that the answer is No. Both Schneiderman and Valpy pointed out that the prorogation process has been substantively abused only three times since Confederation: by Stephen Harper in 2008 and 2009, and by Sir John A. Macdonald in 1873 to avoid an inquiry into the Pacific Railway scandal. Chambers argued that it's a matter of degree: while every past prorogation has been for the advantage of the governing party in some capacity, one must examine the degree of partisanship with respect to the reasons claimed for proroguing.
What were Stephen Harper's reasons for proroguing? Valpy stated the obvious, that all of Harper's ostensible reasons are disingenuous (see e.g. the Economist critique of Harper's "recalibration" reason). Schneiderman suggested that the real motivation was that Harper wanted to avoid having to turn over documents related to alleged complicity in Afghan detainee abuse. Schniederman detailed the history of Harper's misleading claims that his government was legally obliged to keep the documents hidden – claims that were blown out of the water by Parliamentary law clerk Rob Walsh. Schneiderman suggested the possibility that, had he not prorogued, Harper and cabinet could have been forcibly removed from Parliament for not respecting the majority vote to turn over the documents.
Harper's behaviour, said Schneiderman, is part of a broader agenda to Americanize the Canadian constitution – evidenced by Harper's insistence on separation of powers between the Judiciary, Parliament, and the "Executive"; also evidenced by Harper's desire for an elected Senate.
The panel agreed that the Governor-General did the correct thing in 2009 by agreeing to the prorogation. The Governor-General is not expected to interfere with political affairs beyond what is asked of her; her role today is primarily symbolic, and we wouldn't want her to begin exercising her black-letter prerogative.
There was debate as to whether Parliament could create a statute governing prorogation. Chambers thought that this would require a constitutional amendment, which is very hard to effect practically. Schneiderman said that it might be possible, and a similar problem is playing out in Harper's proposed Senate reform.
Perhaps the most crucial point came from Chambers. She said that while the 2009 prorogation is technically legal, it is dependent on the citizens to voice outrage at the audacity of Harper proroguing out of such blatant self-interest. The outrage is manifesting itself in the infamous facebook group, the 10-point hit that the Conservatives have taken in the polls, and the planned protests that will occur all over Canada tomorrow.
In short, the prorogation problem is a political one, not legal.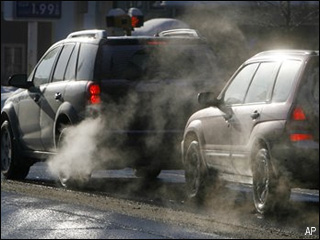 Yesterday, the US EPA finally issued administrative findings with respect to greenhouse gases (GHGs) such as carbon dioxide. While coinciding with the commencement of the climate conference in Copenhagen, this finding has been anticipated since the 2007 U.S. Supreme Court decision in Massachusetts v EPA – in which the U.S. Supreme Court ruled that the EPA did in fact have the authority to regulate GHGs under the U.S. Clean Air Act.
Read more
Father was never charged with war crime, family says
The family of Helmut Oberlander says he was never a Nazi and he has not been charged by the federal government with any war crime.

There's been a lot of hype in the past few days about a batch of emails that were either hacked or leaked from the University of East Anglia's Climate Research Unit (CRU). In the view of some opponents to climate change legislation, these emails depict collusion and conspiracy among leading climate change scientists. Other contrarians accuse at least one scientist of outright illegal conduct: violations of UK's Freedom of Information Act (FOIA).
Hundreds of emails spanning well over a decade were released, but the ones important for allegations of illegal conduct are those where some of the scientists discuss the implications of the newly (in the UK) enacted FOIA, those that discuss how to deal with FOIA requests, and one that directs the deletion of certain emails.
I've learned a little bit about the US's version of FOIA, so I thought that it would be interesting to examine this accusation of illegal conduct – at least, to the extent that a Canadian studying law at an American law school can explore British information and privacy law. Read more