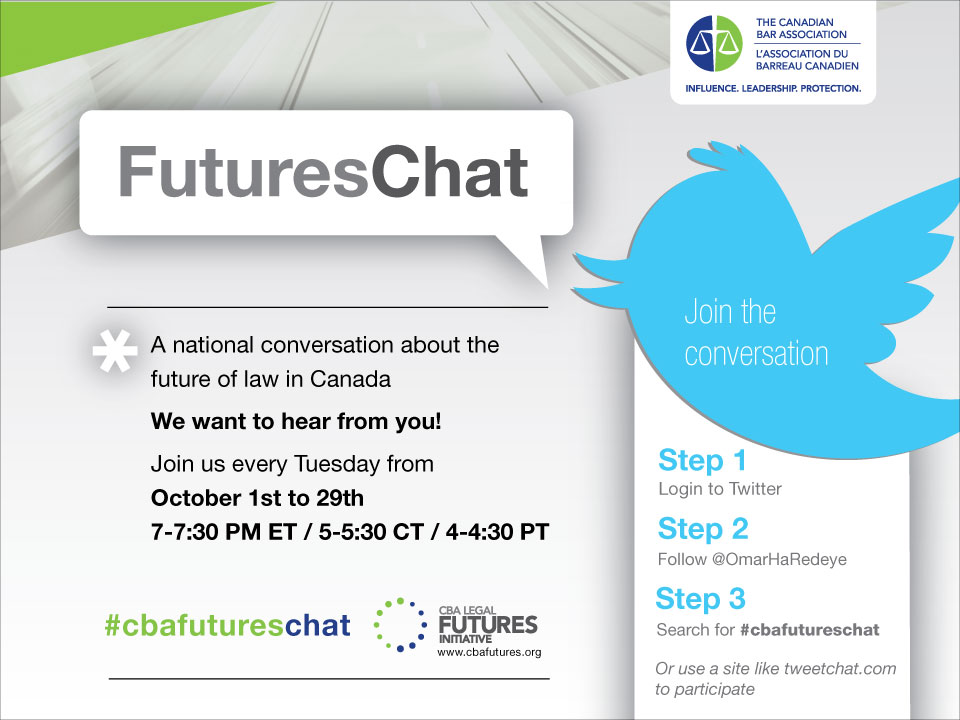 Every Tuesday in October is #CBAfuturesChat, hosted by Law is Cool alumni Omar Ha-Redeye of Fleet Street Law.
The CBA Futures Initative is a project that is reaching out to lawyers across Canada to talk about the future of the legal industry.  The twitter chat is one of the ways they are reaching out to engage with students to get input on topics that are relevent to their lives like:
the primary objective(s) of legal education
the advantages and limitations of the articling system in providing an appropriate level of professional training to prospective lawyers? Are there other options?
the necessary changes with respect to legal education in Canada
how legal services can be changed to improve access to justice
how to achieve more equitable representation of historically under-represented groups
We're super excited that the CBA is reaching out and trying to engage with students, and we encourage everyone to chime in on Tuesdays at 7pm.