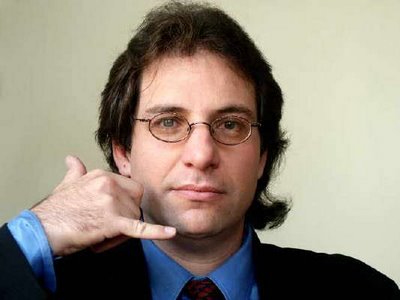 Elinor Mills of CNET.com has conducted an interesting interview with the famous hacker, Kevin Mitnick.
Beginning at 12-years of age, Mitnick primarily used social engineering to manipulate and gain unauthorized access to telecommunications networks; for example, to evade long-distance charges or access the speaker systems of fast food restaurants. In the late 70s, as his intellectual curiosity grew and telecommunications became digital, Mitnick began cracking computer networks and pursuing larger "trophies".
In 1988, he was convicted for this activity and sentenced to 12 months in prison. During the subsequent period of supervised release, Mitnick hacked into Pacific Bell voice mail computers–then evaded the FBI for two and a half years.
Though Mitnick gained access to these networks and often stole code, he claims he never profited from these activities or caused damage to his victims beyond their wasted time and frustration. Nevertheless, at the time of his arrest, he was the most wanted computer criminal in United States history.
In 1999, Mitnick confessed to various counts, including wire and computer fraud, as part of a plea agreement. He was sentenced to 46 months in prison in addition to 22 months for violating the terms of his 1989 supervised release.
In the interview, Mitnick had this to say about his crime and punishment:
I served five years, and I ended up in solitary confinement for a year because a federal prosecutor told the judge that if I got to a phone I could connect to NORAD (North American Aerospace Command) and somehow launch an ICBM (Intercontinental Ballistic Missile). So the judge, reflecting on the movie War Games, put me in solitary confinement. I think it was a strategy they used to get me to plead out or cooperate. I was held for four and a half years without a trial. I spent a lot of time focused on the defense and reading cases and serving as assistant to my attorney. At the end of the day I realized justice is economic; unless you have enough money to properly mount an effective defense you always lose.

I wanted to admit that I was hacking, but the intention and the purpose of it wasn't fraud because to commit a fraud you have to convert property to your own use and benefit, to profit. In my case that was lacking. I was doing it for the trophy. I was cloning my cell phone to random subscribers and dialing into computers from the cell phone. The purpose wasn't to make free calls; it was to make it more difficult for the government to track me. They claimed all my hacking into those companies was a huge elaborate fraud and that I caused $300 million of damage. They said the value of property I copied, the R&D development cost, was $300 million. The government tried to use the old (definition of) loss for tangible property. If I copied that code and they no longer had use of it, it would be a $300 million loss or whatever.

They told my attorney that if I didn't cooperate and plead out, not only would they take me to trial in Los Angeles, but they would put me in a revolving door of trials and put me on a bus and take me from federal jurisdiction to federal jurisdiction. So I signed the deal and admitted causing between a $5 million and $10 million loss. I signed it not believing it. I signed it to get out. I really don't believe to this day that my actions caused that amount of loss, because none of the victim companies lost use of their code, they never claimed any losses due to my activities. Sure there were losses, maybe in the thousands of dollars, for their time to investigate who hacked into their systems and to secure them. Those are the real losses. But I was the example for the federal government, so they needed to put me away for a long time. That's why I was very angry and bitter against the government at the time, because I wasn't being punished for what I did. I was being punished for what I represented at the time. I have no qualms about being punished for what I did. The punishment should fit the crime.
Since his release, Mitnick has founded a successful security consulting company, published two computer security books, and lectured on the subject around the world.
Read the interview here.