The Problem with a Striking Union Claiming Poverty
The first full week of the York University lockout has begun and York Administration and CUPE 3903 appear to be miles apart. Among its demands, CUPE 3903 is asking for a marked increase in wages (an 11% increase over two years). Lofty ambitions indeed.
To preface this discussion, consider the following facts. The average wage increase for public employees was 2.6% in 2006. Currently the York administration is offering 3903 a wage increase in line with this average.
3903 is comprised of three units, and in its strike demand asserts that the units comprised of teaching and graduate assistants should receive wages (including grant-in aid and minimum summer guarantee) above the poverty line. 3903 uses the LICO measure as a poverty line indictor ($22, 653).
Let me be clear in stating that this assertion is not only incredibly insensitive but also misleading.
To clarify, 3903 expects a high-quality graduate education, to obtain a graduate degree (at no net cost to them) and to be paid $22,653 for their part-time work in the process.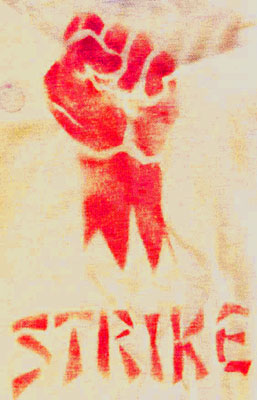 Discussion of this topic could take many different paths. I could perhaps discuss the problems with using LICO as an indictor for poverty, or discuss the various problems and barriers when negotiating with a Union (which also includes contract faculty) which represents many varied interests. While tempted, my main assertion is that one must not confuse or conflate the respective purposes of education and employment.
Pursuing a graduate degree requires both academic excellence and some financial liquidity. While there is room for flexibility on both, graduate students are well aware that in order to study further, one must forego the prospect of full-time employment in most cases.
Graduate students receive income which not only covers the expense for their education but also leaves a lot of money left over for personal living expenses. Additionally, they receive a comprehensive benefits plan and frozen tuition that reflects fees from approximately ten years ago (after tuition rebate). How many other students can say they receive benefits remotely close to these?
Factors Indicative of Poverty
3903 claims they are living below the poverty line. The Ontario government and other anti-poverty agencies confirm that low wages is a key factor to families living in deepening poverty. To remedy this, Ontario's Poverty Reduction Strategy is to increase over time the minimum wage to $10.25 and to provide health and dental benefits to low wage workers. In contrast, 3903 members make well over $23.00 an hour and receive a benefits package that is unparalleled by many sectors.
According to the 2007 Report Card on poverty in Ontario, another key factor is the increased use of food banks by those under the poverty line. Have any members of 3903 begun to frequent these establishments?
This report also discusses the use of social assistance by many families who are under-employed or don't have a job at all. Have 3903 members considered applying to receive Ontario Works? Since the Union asserts that their income is 'below the poverty line' meeting the financial criteria will be a cinch (sarcasm intended). They will have to establish, however, that they need money for food and shelter immediately, oh, and will also have to be willing to take part in activities to help them find a job.
N.B. You are ineligible to apply for Ontario Works if you are a single student receiving a student loan. The rationale behind this is probably that education is considered a critical pathway out of poverty that increases skill levels and access to better paying jobs. See A Poverty Reduction Strategy for Ontario for more.
The Union argues that the University provides funding and dissuades students from procuring external employment as is reflected in their contract. Taking that point to be true, it is virtually impossible to enforce and is a minor deterrent at best (for those in need of extra funds). Further, during the summer term they can very manageably work 20 hours/week, if not full-time, while completing their research, thereby significantly supplementing their income
My application of poverty indicators to 3903 may seem too extreme to address this Union's demands. I must stress, however, that this is the reality of poverty in Ontario.
I invite those who read this post to weigh in on what they believe poverty to be. It is clear, that a review of the employment conditions of 3903 does NOT reflect true poverty. Graduate students are supposedly among the best and brightest in Ontario and will most likely receive higher than average incomes. By claiming poverty, they are distorting what society perceives poverty to be. In turn, this may lead to a desensitized view of the real and pressing issues of poverty in Ontario. Dissatisfaction with wages does not amount to poverty, and as such this line of argument should be rescinded from the message of CUPE 3903 immediately.
Sunira Chaudhri Second Year Law Student at Osgoode Hall