Last month, I discussed the potential criminal liability for the impaired operation of a motorized wheelchair in Canada.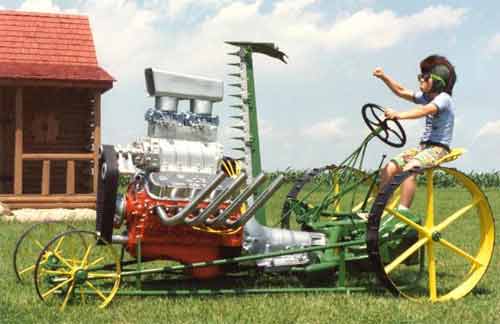 On the topic of drunken care and control of non-traditional motor vehicles, the Grand Rapids Press reports the story of a Michigan man caught operating a riding lawnmower with a blood alcohol level of 0.441 percent. That level is over 5 times the legal limit in Michigan – 0.08. It's also enough to put most casual drinkers into a coma.
Witnesses told police that Earhart earlier appeared to be slumped over the wheel of the mower as it went in circles in the intersection. He appeared to regain control at one point, but passed out again and was thrown to the ground. The mower continued until it struck a tree and lawn ornament. A witness shut off the engine.
The man has been criminally charged with drunk driving.
While this case may sound pretty funny, it's obvious that the impaired operation of a riding mower in an intersection could easily have led to serious injury or death.
By the way, the man would have been criminally liable in Canada, too. While many people may like to have a few beers before mowing the lawn on a fine Sunday morning, operating a riding mower while impaired is an offence under section 253 of the Criminal Code of Canada.
Don't drink and drive, kids!