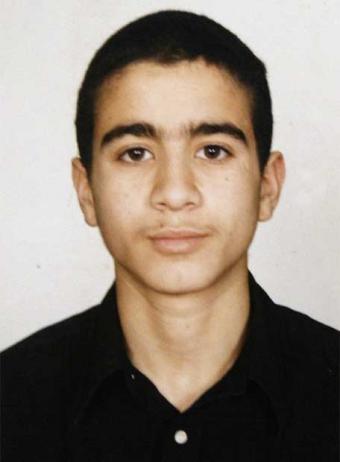 Below is a letter that I have written to Mr. Harper to protest the Canadian government's treatment of Omar Khadr, one of its citizens. If you are not familiar with the story, you can find some excellent background at The Globe and Mail.
credit where credit is due: I received assistance from the staff of this blawg, but because this letter does not necessarily reflect their views, I have respected their wishes and not added their names.
A Letter to the Right Honourable Stephen Harper
Office of the Prime Minister
80 Wellington Street
Ottawa  K1A 0A2
Dear Mr. Prime Minister Harper:
Re: Repatriation of Omar Khadr
I am writing to you to ask that you immediately issue a request to the relevant American authorities to have Omar Khadr repatriated to Canada.
Facts bearing on the problem:
Omar Khadr holds Canadian citizenship;
he was a minor at the time of his detention by American authorities;
he has been detained at Guantanamo Bay since 2002;
during his six years in custody, Omar Khadr has been denied habeas corpus and the due process of law; and,
he has been subjected to, at the very least, psychological abuse amounting to torture.
The right of any person to be presumed innocent until proved guilty is fundamental to our justice system and is a principle embodied in our constitution. Thus, Mr. Khadr is an innocent Canadian citizen being tortured at the hands of the American authorities.
In addition, a number of incidents have exacerbated the situation further.  Military interrogators have been caught destroying important evidence.  And alternative reports have indicated that Khadr was not alone at the time of his capture, undermining the assumption that he was directly responsible for any deaths.
Ultimately however, the question of Mr. Khadr's guilt or innocence is not relevant to whether Canada should request his repatriation. This is a question of Canada's prestige and credibility on the international stage.  Canada remains the only industrialized nation that has failed to intervene on behalf of its citizens.
There is no benefit to be gained from allowing Mr. Khadr to remain in American custody. There would be no diplomatic cost to requesting repatriation. The United States has explicitly indicated its willingness to hand over Mr. Khadr should Canada issue a request.
Conversely, the costs of failing to act are significant.
By failing to take action, when all that would be required to put an end to Mr. Khadr's torture is a simple diplomatic request, Canada is being complicit in the gross violation of the basic human rights of one of its citizens.
In 1948, Canada became a signatory to the Universal Declaration of Human Rights. It is a source of great national pride that a Canadian, John P. Humphrey, was the principle drafter of the Declaration.  Because of our extensive history of contributions to the field, Canada has been recognized as a worldwide leader in human rights.
Our policy with respect to Omar Khadr is a tarnish on this international reputation. Our inaction is interpreted by the international community as a silent endorsement of the activities at Guantanamo, including controversial acts of torture. Domestically, the faith of Canadians in this country's commitment to human rights and the protection of its own citizens is undermined. History will judge us harshly for failing to act.
I therefore ask that Canada request repatriation of Omar Khadr and that he be tried for his alleged crimes in this country.
As a Canadian citizen and a strong believer in human rights and dignity, I cannot ignore what is happening to Mr. Khadr. Respectfully, I feel that a vote for the Conservative party in the next election would represent my own sanctioning of the policy towards Mr. Khadr. I refuse to condone the inaction of this government. Today, I am ashamed of the country I so dearly love.
Yours very truly,
[signed]
Lawrence A. Gridin,
Law Student