Passengers aboard a greyhound bus, travelling from Edmonton to Winnipeg, were left horrified after witnessing a gruesome attack that left another passenger dead.
The victim, a twenty-two year old man, had boarded the bus in Edmonton, while his attacker boarded in Brandon. The two are not believed to have known each other, but some time during the journery, the suspect (described as a 40 year old man) switched seats and came to sit beside the young man. The victim was listening to music on an electronic device, and no conversation was had between the two.
All of a sudden, we all heard this scream, this bloodcurdling scream [...] The attacker was standing up right over the top of the guy with a large hunting knife – a survival, Rambo knife – holding the guy and continually stabbing him… in the chest area," passenger Garnet Caton told CBC television.
As the attack continued, other passengers evacuated the bus. Three men later attempted to board the bus,but describe witnessing the decapitation of the young victim:
When we came back on the bus… he was cutting the guy's head off and pretty much gutting him up.
Passengers then attempted to barricade the bus door, and prevent the suspect from coming out.
We put our bodies up against the door, waiting for him to come out … and he went back and brought the head to the front and pretty much displayed it … and dropped it on the ground in front of us.
All very calmly. There was no rage in him … It was just like he was a robot or something
RCMP officers later arrived at the scene, and after a long stand-off, the suspect was apprehended.
It is believed that the victim was stabbed a total of 50-60 times.
No charges have yet been laid.
UPDATES
The victim has been identified as 22 year old Tim McLean Jr of Winnipeg. 40 year old Vince Weiguang Li, of Edmonton has been charged with second-degree murder. The Crown is also asking for a psychiatric assessment at this time. Li is reported to have stated in court,
Kill me now
Greyhound pulls its "bus rage" ad campaign,
Greyhound spokeswoman Abby Wambaugh said the company felt the ad, launched last year, could be offensive and that it was no longer appropriate.

She said the campaign was officially over before the attack, but that some ads were still up.

Wambaugh said Greyhound wants them to be removed as quickly as possible.
The Westboro Baptist Church, of Topeka, Kansas, often classified as a hate group, will be attending the funeral to protest McLean's "filthy way of life."
Shirley Phelps-Roper, daughter of the founder of the church, said,
He was a rebel against God. He was taught to be a rebel by his parents. He came from a rebel country … They brought this wrath upon his head. And it sucks to be him and it sucks to be them.
Although border officials attempted to stop the church from entering Canada, recent reports indicate they have crossed the border.
People for the Ethical Treatment of Animals (PETA) also weighs in, launching their own campaign to try to raise awareness about animal rights,
PETA's ad…is meant to spur people to think about the terror and pain experienced by animals who are raised and killed for food. The group aims to demonstrate that animals — just like humans — are made of flesh, blood, and bone and deserve protection from needless killing.
A Tucson, Arizona pimp has been ordered to repay about $2 million as the proceeds of crime.
The pimp, John A. LaVoie, 52, was found guilty of 22 counts of racketeering.
LaVoie claimed he was a minister of the Church of Liberty, a church he founded. He ran a massage and prostitution business in his Tucson building called Angel's Heaven.

LaVoie claimed Angel's Heaven was part of his church, and clients only gave donations.
LaVoie has been ordered to fofeit a $1 million office building, plus $850,000 that he reportedly earned from his prostitution business.
The website for the Massage Parlour/Church is still up. It features pictures and bios of the "angels," who have names like "Honey Angel" and "Oriental Angel."
Another page provides descriptions of the spa services, including pricing information: "$59.95 Donation for a half hour of bliss."
The church's tag line: "Angel's Heaven: some say it's a religious experience!"
by Hicham Safieddine and Diana Younes
Development of violence among the colonized people will be proportionate to the violence exercised by the threatened colonial regime
Frantz Fannon
A lot of ink has and is being spilled on upholding the legal rights of Omar Khadr in the face of the American extra-legal war on terror. Khadr has to come home to save and serve our Canadian values the argument goes. In essence, this discourse seems to be not about Omar Khadr, but about Canadian values.
It is the country's conscience that is hurting, not the body of the accused. It is the Canadian government's authority and international reputation that is being violated, not the humanity of the accused.
It is our sensibilities for due process and fair trial that are under attack, not the sanity and dignity of the accused. For supporters and opponents alike, bringing Khadr back or keeping him at Guantanamo is about one thing: saving our values, not his life.
We talk about what these values are, but we leave out the values of those we constantly claim to empathize with, values ascribed today to the realm of radical or imagined politics but that are in fact enshrined in international law[1], which we uphold in the highest regard: the right of all peoples to fight for self-determination against colonial domination and alien occupation and to carve out their own path to economic, social and cultural development; the moral duty of all nations to eradicate the evil of colonization and alien subjugation.
If we really support those universal values, then we need to possess the moral courage to accept the cost in practical terms- a cost that Canada was more than willing to pay when its own or its allies' rights were threatened.
A right to self defense means in practical terms a right to carry arms and a right to counter violence with violence. For the same violence inflicted by occupying powers (invited by colonially-instituted puppet regimes or not) will be claimed by the occupied. From the legitimacy of the law of war that endows people to put trust in their armed forces and the necessity at times of armed conflicts, Canadians should understand if not accept the violence inflicted against their or their allied troops at war. Canadian troops do what they are told, we are constantly reminded. "Enemy" troops are no different.
Omar Khadr, 15 years old or 45, was doing what he was told and possibly what he believed to be defending an occupied land. And yet, he is denied Prisoner of War status, something even Nazi foot soldiers were not. He is charged with murder; a crime constantly committed by American and Canadian troops in Afghanistan[2]. Under The Hague Regulations and Protocol I additional to the Geneva Conventions relating to the Protection of Victims of International Armed Conflicts,
Khadr is entitled to POW status for a reason, he is classified as a soldier or belligerent. But we do not want to think of Khadr as a soldier (let alone a child), and all the universal values attached to that label regardless of the side one is fighting against. The same way we would rather stick to a debate about some values and not others, and ultimately in isolation of the person in question or his alleged actions.
This is how drastic the debate has shifted in Canada away from what this war is all about and into the abstract sanitized space of moral values and legal rights. And that should not come as a surprise; given that the debate is not about Khadr, but rather about our ….values.
[1] United Nations General Assembly, Resolution 1514 adopted in 1960, which all countries are obliged to respect.
[2] Human Rights estimates dozens of children killed by ISAF since the invasion of Afghanistan.
This past week, I had the opportunity to check out the Oscar-winning detainee torture documentary Taxi to the Dark Side.
The film was written and directed by Alex Gibney, of Enron: The Smartest Guys in the Room and Who Killed the Electric Car? fame.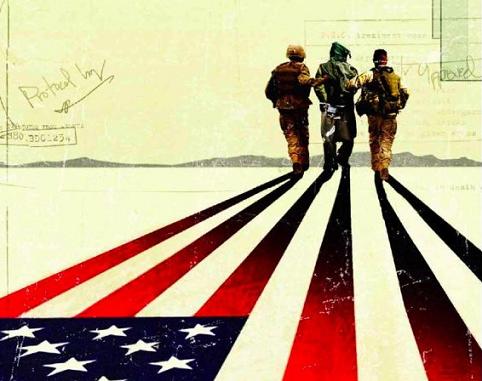 Taxi's title refers to a young Afghan cab driver named Dilawar, whose plight was made public several years ago in a series of articles written by Tim Golden for the New York Times.
Shortly after picking up a fare in the eastern province of Khost, Dilawar was stopped by Afghan militiamen at a checkpoint. He and the three men he was chauffeuring were accused of being responsible for rocket attacks on an American army base in the region.
With nothing more than the word of the militiamen as evidence against them, the four were handed over to the American forces at Bagram detention center.
The men were questioned by poorly-trained interrogators that were given deliberately vague guidelines as to the kinds of techniques that they were allowed to employ.
Dilawar was handcuffed and chained to the ceiling of his small cell in a standing position, so that he could not fall asleep. The sleep deprivation was aimed at making him more pliable during interrogation.
The guards at Bagram believed they were explicitly authorized to use force to control detainees. It was thought that they were not allowed to strike the prisoners above the waist, but they were allowed to deliver strikes to pressure points in the legs in order to facilitate compliance. Guards were not impressed with Dilawar's cries and pleas for help. They would take turns kneeing him in the thigh until they grew tired.
"He screamed out, 'Allah! Allah! Allah!' and my first reaction was that he was crying out to his god," Specialist Jones said to investigators. "Everybody heard him cry out and thought it was funny."

Other Third Platoon M.P.'s later came by the detention center and stopped at the isolation cells to see for themselves, Specialist Jones said.

It became a kind of running joke, and people kept showing up to give this detainee a common peroneal strike just to hear him scream out 'Allah,' " he said. "It went on over a 24-hour period, and I would think that it was over 100 strikes."

(Source: New York Times)
After five days of torture, Dilawar died. He was killed by heart failure due to "blunt force injuries to the lower extremities." The army pathologist who examined him ruled his death a homicide.
the tissue in the young man's legs "had basically been pulpified."

"I've seen similar injuries in an individual run over by a bus," added Lt. Col. Elizabeth Rouse, the coroner, and a major at that time.

(Source: New York Times)
When public scrutiny finally fell on the case several years after Dilawar's death, the military was forced to lay charges. The toughest sentence imposed for the torture and murder of Dilawar was 5 months. Two of the soldiers responsible received sentences of two and three months, respectively. None of the other guards  who were convicted in the Dilawar case received any jail time at all. Furthermore, to my knowledge, none of the officers giving the orders, let alone the administration officials who drafted the policies permitting detainee abuse, were ever prosecuted.
Since detainees were denied the fundamental right of habeas corpus, they had no way to challenge their detention. It was later discovered that the Afghan militia leader who turned the four men over to U.S. authorities had himself been launching rockets at the American base. He had been arresting and turning in innocent Afghan civilians to curry favour with the Americans.
Even more frightening, it was later discovered that Dilawar's captors believed he was innocent from the start:
"Most of the interrogators had believed Mr. Dilawar was an innocent man who simply drove his taxi past the American base at the wrong time."

(Source: New York Times)
The three occupants of Dilawar's car were eventually released; it was of course too late for Dilawar.
He was one of the first prisoners to die in U.S. custody since the beginning of the War on Terror. He would not be the last.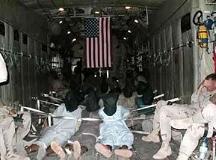 While the taxi driver's tragic tale sets the stage for the film, it is not the central focus. Dilawar becomes the anchor of a story that takes us all around the world from Bagram detention center in Afghanistan, to Abu Ghraib prison in Iraq, to Guantanamo Bay in Cuba, and finally all the way up the chain to the Oval Office in Washington.
Taxi to the Dark Side persuasively argues that the atrocities at Abu Ghraib and elsewhere were not the product of a "few bad apples." Rather, the policies and attitudes that led to detainee abuse were implicitly and sometimes explicitly authorized at the highest levels of the Bush administration.
While the story has certainly been told before, Gibney has a talent for piecing it together succinctly and logically. That, coupled with the fact that the director managed to actually score interviews with Dilawar's interrogators and abusers, makes this documentary an absolute standout.
I would highly recommend this film to anyone interested in the subjects of criminal law, the "war on terror," war crimes and atrocities, and international law. While I think that any lay person with even cursory interest in the above subjects would find it disturbing, thought-provoking, and fascinating, the law student will appreciate it on a deeper level.
Trailer
Ian Lee describes changes to France's constitutional law to improve citizen standing.
You heard us whine about the seven year law degree.
But now there's a school in the U.S. with a two year degree.
Time This is a five-semester program that will begin in May. The 25 to 60 students expected to join will take the same number of credits as students in the three-year program. They'll take extra courses each semester and pick up one or two credits through mini-courses between semesters.
Curriculum While the two-year option will have the same curriculum as the traditional program, the two-year students will be the first to test two new required courses: quantitative reasoning, including accounting, finance and statistics; and the dynamics of legal services behavior, including skills such as teamwork, leadership and project management.
But they also require students to have several years of work experience.  So it does not mean we'll have 23 year old lawyers running around, for now.
Articling is also good for relieving stress. At least that's what Brian Bell would claim.
Bell is CEO of the Windsor Public Library. He accumulated enough sick days to take time off from work. He even provided notes from his doctor saying he was stressed and overworked. But then they found out he was articling during his time off.
We've talked about other lawyers who double dip at jobs. But they weren't CEOs of a publicly funded system, nor did they claim mental health to do so.
Bell had his legal education paid for by the generous library system's education program. He has not indicated that running a major institution while taking law classes may have added to his stress.
The kicker is that Bell is still receiving his CEO salary, at a whopping $133,000 a year. He wisely declined to be compensated for his articling.
h/t Simon Chester of sLaw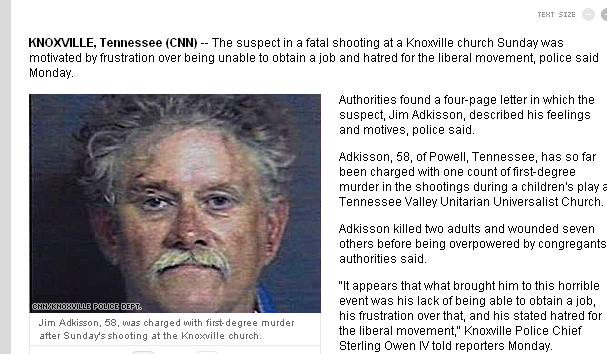 See what The Stormy Days of March thinks.
On June 28 2008, the Canadian Human Rights commission dismissed the complaint against Maclean's magazine (Rogers Media) concerning an article by Mark Steyn, and rightly so. (The complainants held that the article, among others, established a pattern of discrimination, and following repeatedly rebuffed attempts to respond in Maclean's magazine, felt compelled to bring further action).
As many of you are aware, one article, "The Future Belongs to Islam", is an opinion piece in which Steyn employs demographic information to support his opinion that the future of the Western world is in peril/doubt because of the spread of Islam.
While I am not a fan of Mark Steyn's "neoconservative" ideology, as a self-described left-of-center civil libertarian I am certainly a fan of freedom of expression. Even if you do not agree with his arguments, he should have the right to express them without remaining worryingly susceptible to the retributive power of the state.
In fact, if it is held necessary that a body is to rule on the acceptability of certain speech, in order to protect vulnerable groups, the bar should be set exceedingly high. And according to previous rulings, the Supreme Court agrees. From the recent Maclean's decision:
"The Supreme Court of Canada ruled in Canada (Human Rights Commission) v. Taylor, [1990] 3 S.C.R. 892 that this legally prescribed limitation of fundamental Charter rights [Section 13(1) of the Canadian Human Rights Act] was reasonable and justifiable, but warned that caution and restraint would be required in the application of the section so that the limitation on free speech would be minimized to the greatest possible extent."
From Taylor:
"The guarantee of freedom of expression is not unduly impaired by s. 13(1). The section is not overbroad or excessively vague. Its terms, in particular the phrase "hatred or contempt", are sufficiently precise and narrow to limit its impact to those expressive activities which are repugnant to Parliament's objective. The phrase "hatred or contempt" in the context of s. 13(1) refers only to unusually strong and deep‑felt emotions of detestation, calumny and vilification…"
The test was whether Steyn's writings were so extreme and malicious in nature as to elicit hatred or contempt against the subjects:
"The court interpreted 'hatred' to mean a feeling of extreme ill-will that allows for no redeeming qualities in the person towards whom it is directed while 'contempt' "encompassed looking down upon or treating as inferior the object of one's feelings."
In an earlier related case referred to in the decision, Warman v. Kouba, it is made clear as to what type of material is considered to warrant intervention and censorship. Steyn's writings certainly do not meet this benchmark. Hence, the commission concluded that the views expressed in the article:
"when considered as a whole and in context, are not of an extreme nature, as defined by the Supreme Court."
A decision is pending from the BC commission.
Miami-Dade Transit Commissioners are up in arms after the brazen theft of a city transit bus by 18-year-old James Harris.
According to the Miami Herald, Harris befriended several transit employees, and managed to obtain a genuine bus driver's uniform from them.  On June 1st, wearing an employee's hat low over his face and a pair of sunglasses, Harris was able to bypass security at a transit depot and steal a bus.
Harris, dressed in his smart-looking uniform, then spent the next few hours driving the bus down its actual route, picking up passengers along the way. He collected fares, drove the speed limit, and dropped passengers off at their stops.
"He's a real transit freak," said Derrick Gordon, assistant director for bus operations.

"… He's totally dreaming at this point — he's fantasizing he's a bus operator," Gordon said. "He wants to be one so bad."
At the end of his "shift," Harris returned the undamaged bus to the depot. Police have no indication that he kept any of the fares. Nor did any of his passengers complain.
The teen was later caught and charged with burglary and grand theft.
But the story doesn't end there. It gets weird.
Two weeks after being released on bail, Harris used the same uniform to steal yet another city bus. The bus was taken from a different depot and then driven some thirty miles to Florida City.
It was unclear whether he picked up any fares during the second trip, but one passenger made it a real joyride: With the bus pulled to the side of the road, security cameras show Harris making out with an unidentified man.
After transit officials realized the bus was missing, they used GPS to track it down. When dispatchers contacted Harris, he pulled over and ran from the bus. Police have been unable to find him since.
Believe it or not, this is not the first time such an incident has occurred in Florida.
A couple of years ago in Orlando, a young boy stole a bus and then drove it along its route picking up passengers and collecting fares.
15-year-old Ritchie Davis took the LYNX public transit service bus from an auction site parking lot. Authorities noted that the bus was being driven at normal speeds, making all of its regular stops along the route. One of the passengers that the boy picked up became suspicious of his youthful appearance and called police.
"I drove that bus better than most of the LYNX drivers could," the teen told a deputy after his arrest. "There isn't a scratch on it. I know how to start it, drive it, lower it, raise it."
In a remarkable coincidence, after arresting Davis, authorities discovered that he was already on probation for a similar bus theft. Earlier in the year, he had stolen a tour bus and driven passengers around without any incident.
Davis was charged with grand theft auto and driving without a licence.
Lesbians of the world can rejoice – they will not have to change their names for now.
But this young girl from New Plymouth, on the North Island of New Zealand will.
Talula Does The Hula From Hawaii (sic) is in the middle of a custody dispute between her parents. The court has assumed guardianship over her, and has ordered that she must change her name.
Talula Does The Hula From Hawaii was so embarrassed about her name growing up that she wouldn't tell anyone what it was – going by "K" instead.
The Kiwis apparently have a fascination with strange names, as the judge commented on a growing trend in the country.
Names that have been allowed:
Violence
Number 16 Bus Shelter
Midnight Chardonnay
Benson and Hedges (twins)
Names that have been disallowed:
Yeah Detroit
Stallion
Twisty Poi
Keenan Got Lucy
Sex Fruit
Fat Boy
Cinderella Beauty Blossom
Fish and Chips (twins)
Last year when one New Zealander couple unsuccessfully named their child 4Real, they opted for Superman instead. Another couple in Sweden went for Metallica.
Some countries ban certain names outright, like Adolf Hitler and Bin Ladin in Germany. Others, such as France, force parents to choose from a pre-selected list. But in America, nearly anything goes.
Dalton Conley Chairman of the New York University Sociology Department said,
You can't use a four letter word that I wouldn't use in this interview anyway, and other than that you're free to do what you want. That's part of the first amendment right to free speech here in America.
Celebrities seem to be the worst offenders, Gwyneth Paltrow naming her baby Apple, and Comedian Penn Jillette (the guy from Penn & Teller) calling his daughter Moxie Crimefighter.
But then when your parents are celebrities, who cares if the other kids make fun of you?
However, Americans are probably the only ones to capitalize on names for profit. Gas prices are so high in Orlando, Florida that David Partin promised to name his child Dixon Willoughby Partin after radio show hosts to win a $100 gas card.
They sell their kids cheap in Florida it seems.
Program Director at WHTQ-FM, Greg Stevens, said,
(His wife said) this is his problem to explain when the child is older.
The Independent cites some other notable name changes in recent history: